Co-wheels Car Club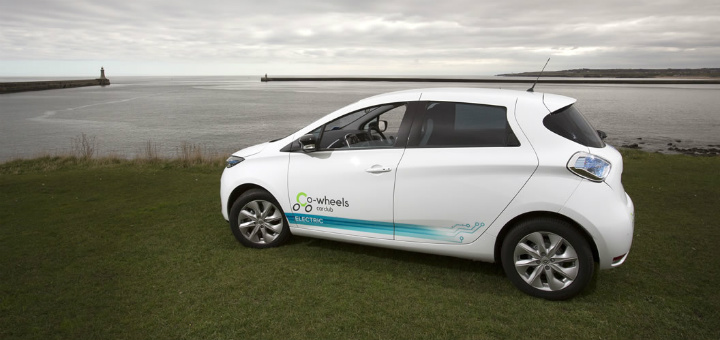 Durham-based car club Co-wheels is driving progress in sustainable transport.
Earlier this year, we asked if you could 'Ditch the Car'. Car ownership is costly on the environment and our pockets, but there are plenty of sustainable transport options. Car clubs provide an alternative to car ownership, reducing the number of vehicles on the road. One of the UK's leading clubs, Co-wheels, has 5000 members sharing nearly 500 cars in over 50 towns and cities across England and Scotland.
To find out more, I arranged to meet Liz Gray, Northern Regional Manager, at the Co-wheels HQ in Durham. Liz explained that Co-wheels started 10 years ago on a shoestring budget with only 2 cars, but with a vision to create a successful social enterprise that could provide sustainable travel options for communities, organisations and individuals. They've expanded quickly since then, developing a national network of vehicles of all shapes and sizes to suit their members' needs.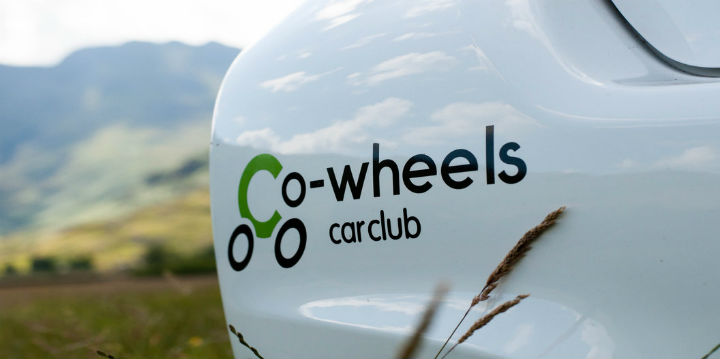 So how does the car club work? To demonstrate, Liz checked online to find the nearest available Co-wheels car, made a booking, and we walked over to find it a couple of streets away. The cars are usually left in designated parking spaces so members know exactly where to find them. A smart card unlocks the car and the keys are kept in the glove box. The 'pay as you drive' service means that members can make use of car club vehicles when they need them, without the cost and hassle of owning a car. When finished, you just leave the car where you found it.
The simplicity of the scheme is possible thanks to advances in technology. You pay for the time that you have the car booked, and the cars are fitted with a telematics system which calculates the miles driven for each rental – there's usually a small mileage fee on top of the hourly charge. Invoices are sent automatically to your online account. If there are any problems, you call for support through the onboard computer. Liz is keen to stress that Co-wheels is still a 'club', and despite the technology they want members to feel a sense of ownership. They encourage people to leave the car as they'd like to find it, including filling it up with the fuel card if the tank is nearly empty. There's a 30 minute buffer between hire periods, and Liz assures me that it's rare for cars to be returned late.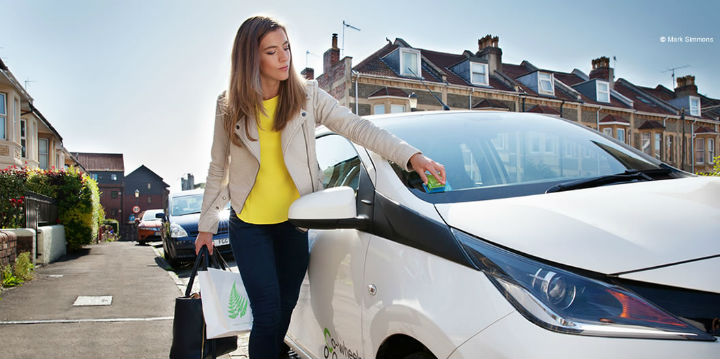 There are over 200,000 car club members in the UK. Research shows that car clubs reduce congestion, improve air quality and reduce CO² emissions by tackling car dependency and ownership (1). Co-wheels' own research shows that 75% of members are less likely to buy a car in the next few years, due to joining the car club (2). Cars are resource intensive, and it makes sense for them to be used as much as possible. Some of the Co-wheels cars in Gateshead, for example, are in use approximately 80% of the time, contrasting to the average privately owned car in the UK, which has 5% usage. Membership also encourages people to think more about their journey, only taking the car when it's the best option.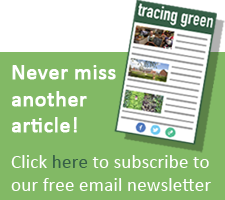 Liz talks me through the range of vehicles they have available across the UK. A real benefit of a car club is you can choose the right car to meet your needs at any point in time. Co-wheels have a range of small, medium and large cars, with an emphasis on low and zero emissions. They're moving towards smaller, city cars due to pollution concerns. One in three of their vehicles is now hybrid or electric (EV), which makes their average fleet emission rate 44% lower than the UK's average (2). They've trialled a lot of EVs, settling in most places on the Renault Zoe as the simplest and most intuitive, and they're encouraging members to opt for an EV by not charging a mileage fee. They've rolled out the UK's first electric vans as part of a car club, and this summer will see an electric bike scheme opening in Bristol. A fun 'flock' of sheep-emblazoned fully electric Renault Twizys has been herded into the Lake District to reduce emissions and encourage visitors to travel by more sustainable means, such as by train.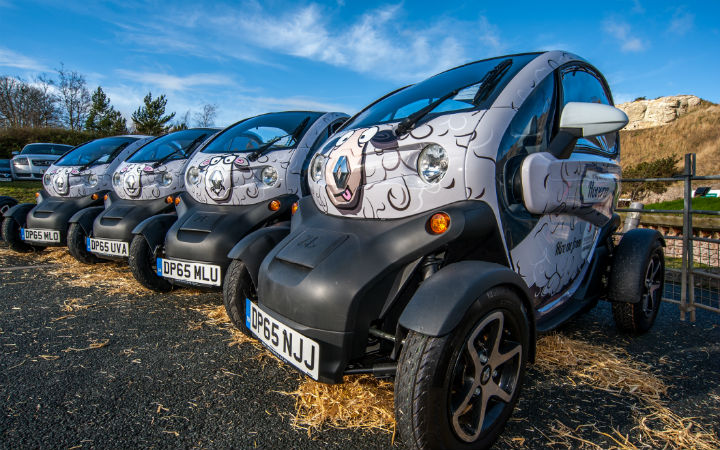 "One car club vehicle replaces as many as ten privately owned vehicles, freeing up space whilst allowing people to have access to a car alongside public transport, walking and cycling."For individuals and communities, Co-wheels aims to make 'non-car ownership' a viable option for as many people as possible. For some, it's about kicking the habit of car dependency, whilst others will be able to make car trips despite not being able to afford to buy and maintain a car. Businesses are also catching onto the advantages of a car club. Many staff have to commute to work by car so it's available for use during the day. With access to a car club, employees are free to travel to work in a more sustainable manner but with the flexibility of a car during the day if they need it. Some developers are encouraging the use of car clubs too. The new Malings residential development in Newcastle's Ouseburn quarter has provided club cars as part of their travel plan. "One car club vehicle replaces as many as ten privately owned vehicles, freeing up space whilst allowing people to have access to a car alongside public transport, walking and cycling," says Kate Gifford of Carplus, an umbrella organisation for car clubs.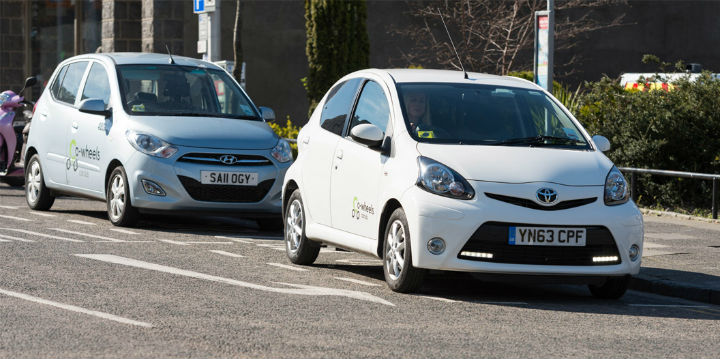 It's impressive to see the how Co-wheels has developed in its relatively short 10 year history. Car clubs are most successful when they achieve a critical mass of vehicles offering a wide range of solutions for their members, and the social enterprise's continued growth is encouraging. Advances in technology are making the booking system more efficient and Co-wheels are staying up to date with EV technology, even acquiring their first hydrogen fuel-cell cars this year. It will be fascinating to see how progress with self-driving cars might change the industry in another decade.
---
References
(1) CarPlus
(2) Co-wheels, Impact Report 201
All images courtesy of Co-wheels