Veganuary, One Year On!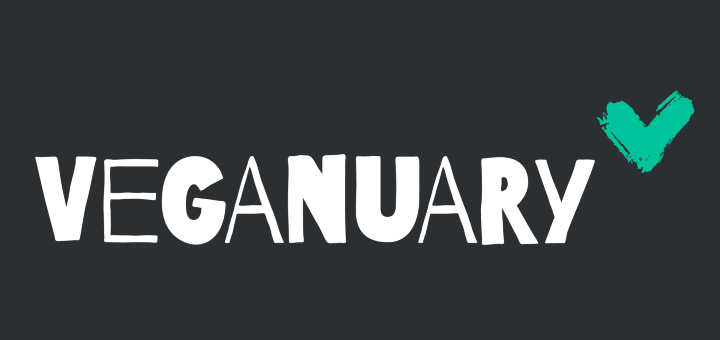 If you're concerned about your impact on the planet then try Veganuary. It's easier than you might imagine!
This time last year my partner and I decided to take part in Veganuary. To be honest, it wasn't a huge leap since we were both eating a vegetarian diet already. However, I did have some serious reservations. The biggest for me was giving up cheese. The second is that milk and eggs are found in so many baked goods, so would I have to give up cake as well?
Last year, an incredible 400,000 people from 192 countries took part in Veganuary (1), pledging to follow a plant-based diet for the month of January. Everyone has their reasons, whether it be animal welfare concerns, or for the health benefits. For me, it was primarily about the environment. Moving from an average meat-based diet to a plant-based diet can shave a tonne of CO2 off your personal annual emissions (2). There are very few lifestyle changes you can make that have such a huge impact on your carbon footprint, other than giving up frequent flying.
So how did it go? Spoiler alert …we're both still following a vegan diet one year on. My year started something like this. January, 'Oh my god, I miss cheese.' February, 'It's such a pain I can't eat cheese.' March, 'It's actually not as inconvenient as I expected!'. There are varying schools of thought on how long it takes to form a new habit, but it only took a few months for us to realise that changing to a plant-based diet was actually very achievable, and now it seems perfectly normal. This isn't unique to us either. 72% of the people who tried Veganuary last year said they plan on staying vegan (1). It makes you wonder why more people don't try it.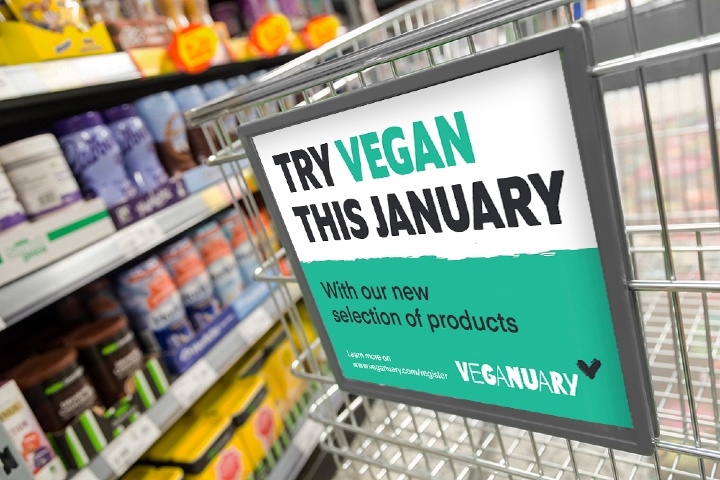 Following a plant-based diet has never been easier. All of the supermarkets now stock a good range of vegan products, from meat and dairy substitutes to ready meals or even Christmas mince pies! If you're tempted to try Veganuary this year, you can be sure that the supermarkets will be falling over themselves to win your business. The change in just the last few years has been astounding. Importantly, for discriminating omnivores, the vegan meat substitutes are very convincing. In our house, we also get a weekly recipe box from Mindful Chef or Gousto who both have a good selection of vegan menus. Without having to worry, we get three or four imaginative meals based on pulses, tofu, jackfruit, meat substitutes, and plenty of vegetables.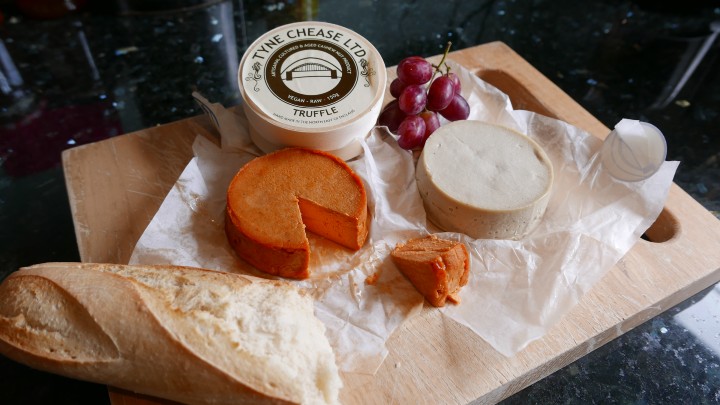 So what about the cheese? I could write a whole blog about vegan cheese, but in brief, if you're determined to find a plant-based cheese that tastes the same as their dairy-based cousins then you're going to be disappointed. There are some excellent vegan cheeses out there, and I've got to praise Honestly Tasty for their remarkable products, but my preference is to eat something that has the richness of cheese without trying too hard to actually be cheese. Thankfully, we have Tyne Chease on our doorstep who produce some excellent cashew-based vegan cheese, and I've bought their products several times this year.
Cake hasn't been quite as easy to come by. Along with the rest of the UK, we've spent this year's various lockdowns baking our own banana bread. Our attempts at home-baked vegan sponge cakes have been less successful thanks to a lack of eggs. Instead we've relied on some of the amazing local vegan cafes, such as the Shoe Tree Cafe, to satisfy our cake fix. I have no idea how they do it, but there's no way you'd spot the difference. My step-mum has also impressed us with her plant-based baking during our socially-distanced garden get-togethers!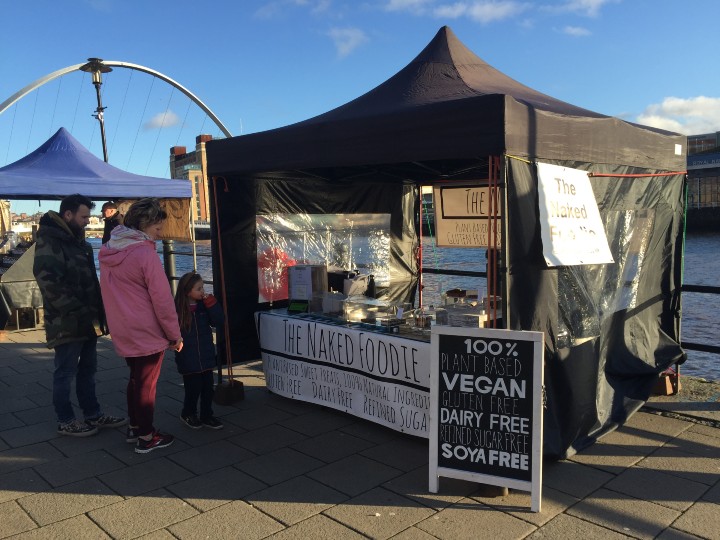 There is perhaps one aspect of following a vegan diet that does make life difficult. That is eating out. For some reason, restaurants, pubs and cafes are slower than supermarkets to spot the change in people's tastes. It's common enough to find a vegan option on a menu, but you'll be lucky to get any more choice than that. During our staycation in Scotland in August we struggled to find anywhere to eat out which was disappointing. Nevertheless, it's getting better all the time. Meanwhile, the North East has some fantastic vegan eateries such as Vegano in Newcastle and the quayside market has lots of choice..
After a year of plant-based eating, I can happily confirm that we're converted. For environmental reasons, I felt I had to give it a shot, but looking back, it hasn't been particularly challenging. I've lost weight, I feel healthier, and my carbon footprint is slimmer too. We didn't set out to remain vegans, and we're by no means zealous about veganism, but we've both happily adjusted our diet to be more planet-friendly. Tempted to give Veganuary a go this year? Do it. You'll surprise yourself.
References:
(1) Veganuary website
(2) How bad are meat and dairy for the climate? Ethical Consumer Magazine, February 2020