2021: A year for optimism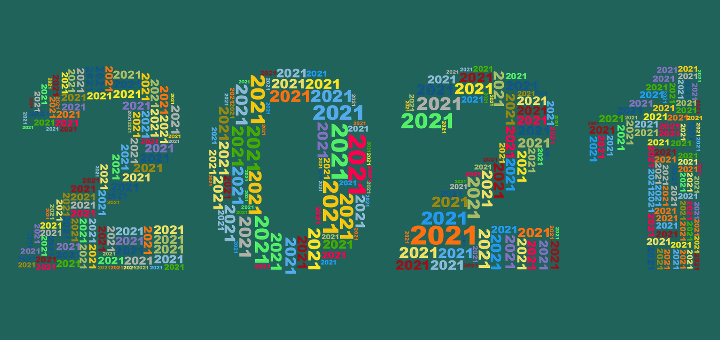 This year has the potential to mark the start of a dramatic transformation to our economies and lifestyles as we push towards net zero carbon.
Welcome to all our new and regular readers. I hope you're all settling in to 2021 and, for those nearing the end of their Veganuary experience, well done! For many reasons I am filled with optimism for the year ahead. Vaccines are being rolled out across the world and the Covid pandemic has taught us all the value of good science. We have lights on again in the White House with the inauguration of a president who has committed the USA to reaching net zero carbon within a reasonable timeframe. Electric vehicles have reached a tipping point in at least one country (Norway), and we're now so attuned to Zoom that it's unlikely international aviation will return to its pre-pandemic peak anytime soon. The year will culminate with COP26 in Glasgow, and all the indications are that most countries will ratchet up their commitments made under the 2015 Paris Agreement.
What will 2021 bring for Tracing Green? The focus this year will be on my own Retrofit project. My partner and I decided to move to a house in Northumberland about 18 months ago. When I first saw the house I knew it would be perfect for a retrofit project and ever since I've been planning the work. We started with some DIY insulation and airtightness work over Christmas and are chipping away at it.  Living in a building site isn't as much fun as you'd think, but every task completed is a milestone on the journey to a lower carbon lifestyle. Tracing Green's fundamental aim is to showcase solutions, and hopefully by demonstrating a hands on approach to Retrofit we might inspire some readers to start their own project. After all, our buildings are collectively responsible for a sizeable portion of the UK's carbon emissions.
If we accept that Covid wrote off 2020, then this is the first year in a decade that must see us making dramatic progress towards a zero carbon goal. Yes, the government has committed us to reaching net zero carbon by 2050, but in this decade we must halve our emissions. The 2020s must bring the biggest transformation of our economies and lifestyles that we've ever known. This is why I'm so excited about 2021. Let's all hit the ground running.