In the Driver's Seat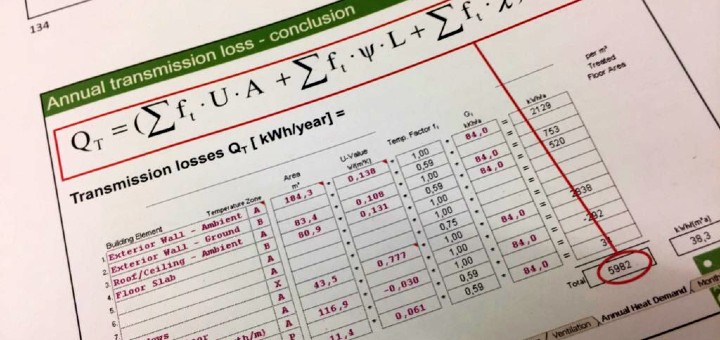 Why did taking the Passivhaus training course remind me of my driving test thirty years ago?
I passed my driving test in 1990 and I can't over emphasise the feeling of freedom it gave to my 17 year old self growing up in rural Northumberland. The year was 1990, and in Darmstadt in Germany, a short terrace of houses were constructed to what would become known as the Passivhaus standard. What connects these two events?
Fast forward to 2020 and at JDDK Architects we launched our new sustainability strategy setting out a range of ambitious goals for the practice. Included in the strategy is a commitment to train some of our staff in Passivhaus design. Based on years of research and development, the Passivhaus methodology is the epitome of the 'fabric first' approach to energy efficiency. In the 30 years since those first buildings in Darmstadt were completed, over 65,000 more have been designed, built and tested to the Passivhaus standard worldwide, every one providing comfortable and well-ventilated interiors with low energy consumption. Passivhaus is a vital tool for solving the climate crisis.
As an architect, one of my frustrations has always been the separation of energy modelling from mainstream practice. It's common for independent energy modellers to assess buildings, usually at a late stage in their design, and often only to demonstrate compliance with the Building Regulations. This separation was an inevitable result of the increasing complexity of building design and its regulatory context. Now, I've worked with some great energy assessors, but I always feel like a passenger on the journey to low carbon design, just giving directions based on experience and some rules of thumb. I needed some tools of my own.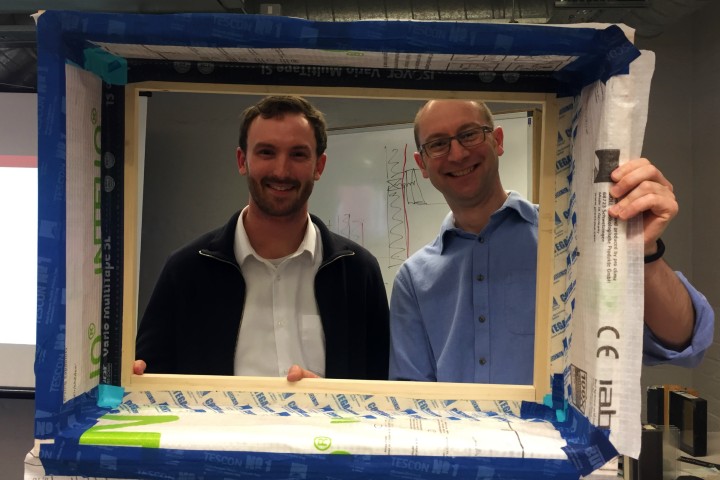 Tristan Cooper (left) and Adam Vaughan testing their airtightness taping skills
In February and March 2020 the AECB Carbonlite team brought the intensive two week Passivhaus training course to Newcastle. I took part along with JDDK associate Tristan Cooper, although neither of us was quite prepared for how challenging it would be! Our classes covered the fundamentals of Passivhaus, building science, construction techniques, building services and the use of the Passivhaus Planning Package (PHPP). By the end of the course, and after two months of intensive revision, I was regularly waking up at night in a cold sweat of scientific formulae. The online exam in early June was even more stressful and I was very happy to get through it!
We're all still waiting for our results with fingers crossed. Whether I've passed the test or not, the intensive 2 week course has given me a set of tools to assess low energy design that I didn't have before. I have no doubt that in the coming years many clients will be asking us to design certified Passivhaus buildings. However, I'm not waiting for that. I'm already putting this knowledge to use by trying out some modelling for a number of low energy projects that we're working on. The training course is a fantastic foundation to build from, no matter what the project. Much like my driving test all those years ago, this is just the start of a journey, I have a lot still to learn, and there will be setbacks along the way. Now though, I'm firmly in the driver's seat and the feeling of freedom is the same that I had in 1990!