Could You Ditch the Car?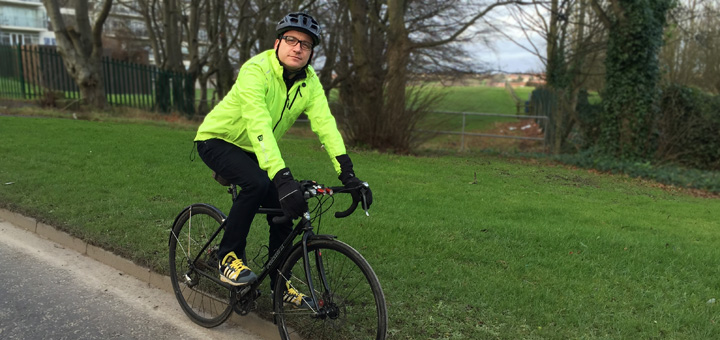 Car ownership is costly on the environment and our pockets. Transport blending could help you to ditch the car in favour of more sustainable travel choices.
Twice in the last couple of months I've sat in traffic jams like I've never seen before. I'm not just talking about queues backing up from busy junctions. I mean the sort of gridlocked roads where every side street is also jammed with cars trying to find a short cut through the mayhem. The last time it happened I managed to turn round, head back out of town, and use the Metro instead. There's probably a lesson there somewhere!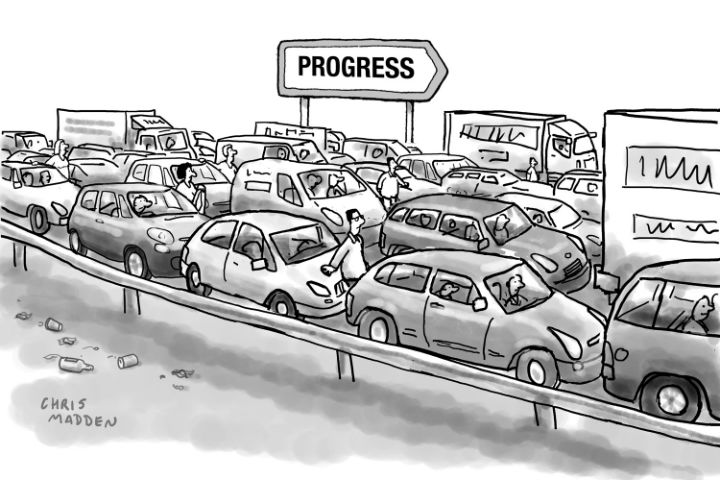 My colleague Matt Holmes, on the other hand, views traffic jams with some smugness. In the ten or so years that I've known Matt, he has cycled to work through hail, rain or shine. His mantra is, 'There's no such thing as bad weather, just bad clothing!' In fact it's only high winds, ice or a hangover that keep his two wheels in the garage. Despite this, I must admit to being amazed last year when he got rid of his car altogether. Surely that was a step too far.
'There's no such thing as bad weather, just bad clothing!'Matt's not alone in figuring out he doesn't actually need to own a car. The number of miles driven per capita in Europe and the US has been in decline since 2000, and the proportion of young people who own a vehicle has fallen markedly in recent years, leading some analysts to suggest we've passed 'peak car' (1). Reasons include better public transport and the rising costs of car ownership, but also the adoption of new technologies like smartphones which reduce the importance of individual mobility.
The expense of keeping a car was Matt's main reason for ditching his. When I add up all the costs associated with buying and running my own car, which is as small as I can get away with and as fuel efficient as I could afford, I reckon it still costs me over £3,000 a year. This is at the lower end of the scale, and the AA estimates that the average annual spend is more like £7,000. This is the big argument in favour of transport blending which is using a medley of travel choices instead of just one. £3,000 buys you a lot of different travel combinations. Ethical Consumer Magazine calculated that for about the same amount you could get a decent bike with cycling gear, 40 four-hour car club rentals, 40 taxi journeys, 40 trips on public transport, and 5 national rail journeys (2). Suddenly, managing without the car seems more realistic.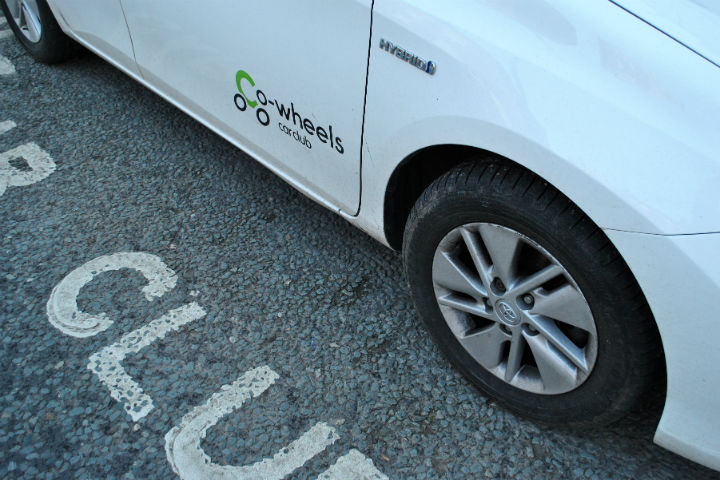 Advances in technology are making those travel choices easier and easier. For those times when Matt really needs a car, he uses the Co-Wheels car club. For a one-off joining fee and then £4.50 an hour, he gets all the benefits of a car without the hassle. A quick look at their website tells him where and when a car is available, and living centrally in Newcastle means there's normally one within a few minute's walk from the house. Co-Wheels, who focus on low and zero emission vehicles, are now operating across the North East, with cars already based in Newcastle, Gateshead, North Tyneside, Durham and Hexham. Technology is also making it easier to access other forms of transport like taxis, buses and car shares.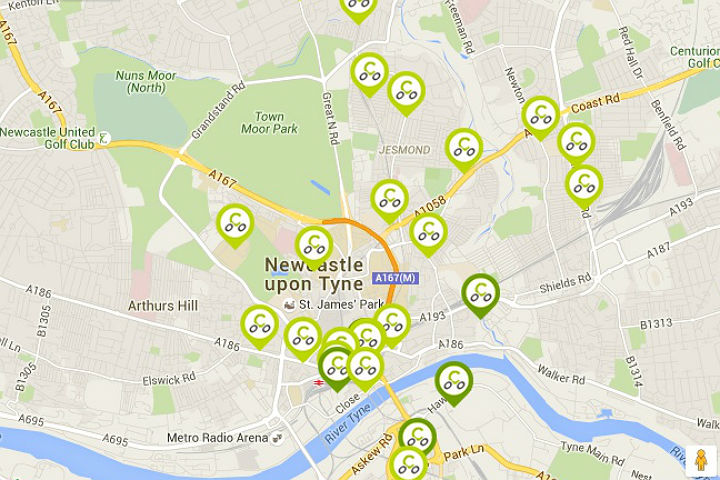 Map of Existing and Upcoming Co-Wheels Cars in Newcastle
Transport blending makes a lot of sense from an environmental perspective. As much of half of a car's carbon emissions are created during its manufacture, and they're resource intensive. Despite this, the European car is used for only 8% of the time, and even then an average of only 1½ of the 5 seats are in use (3). Separating car use from car ownership with transport blending and car sharing can help us use this resource far more efficiently and intensively.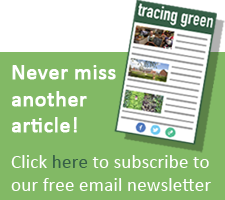 So far, Matt shows no sign of changing his mind. He recalls how he used to find himself driving the 1½ miles into town and then spending twenty minutes looking for a parking space. 'You start to realise how much time you waste in a car. I could have walked in more quickly!' And there's the point. When you have a car you end up using it whatever the circumstances. For me, living outside the city as I do, I'm not sure I'm ready to make the leap. However, Matt proves that ditching the car in favour of more sustainable travel choices is not just possible but straightforward.
---
References
(1) The end of the road: has the developed world reached 'peak car'? Schroders.com
(2) Transport Blending, Ethical Consumer Magazine.
(3) Circular Economy – The Forgotten Low-Carbon Vector, Circulate
All photos by Tracing Green.
Cartoon courtesy of Chris Madden.