E-bike Diary – Summer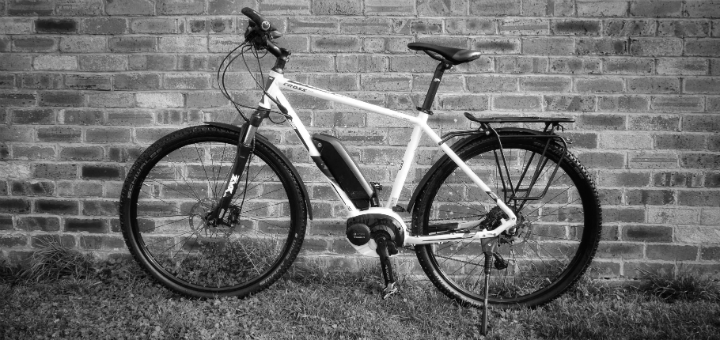 It's nearly a year since I bought my e-bike. My partner skeptically assumed it was just an expensive toy, but I've surprised her, and myself!
Regular readers will already know that I'm a convert to e-bikes. In March last year I made the leap and bought one, convinced that it was the best way for me to commute to work sustainably. I'd already tried one out and knew how much fun they could be. But what have I learnt over the last 10 months?
For me, the e-bike is the perfect utility bicycle.I'm not the sort of cyclist who clocks up hundreds of miles a week. My e-bike is a way to get quickly from A to B without working up too much of a sweat. My commute is only four miles each way, although there are some daunting hills on the way. So for me, the e-bike is the perfect utility bicycle. Whilst my commute by e-bike is actually 25% quicker than in the car, it's the time spent getting myself and the bike ready that makes it less convenient. The beauty of the e-bike is that you don't need to worry about weight. I just leave a large pannier permanently attached with wet weather gear, pump and puncture repair kit. The pannier rack is also perfect for taking extra loads like boxes.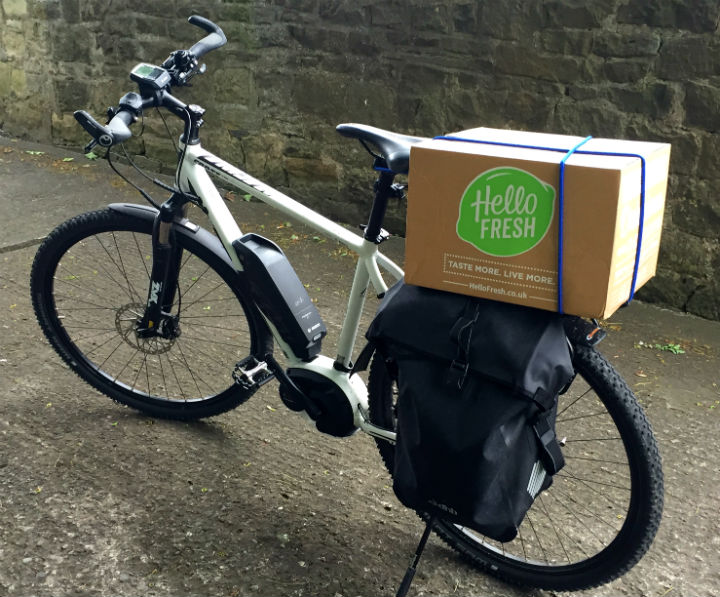 Whilst most of my journeys are relatively short, I have found the e-bike liberating on longer cycles. Cycling for an hour or more on errands is something I would never have done before, but the e-bike has made it a pleasure, opening up new parts of Tyne and Wear to me. What could be more enjoyable on a summer's evening than dropping down onto the Quayside and cycling home along Hadrian's Cycleway.
The e-bike I have is the KTM Macina Cross 11 CX5. There are so many e-bike options on the market, but after doing a bit of research, I narrowed down my search with a couple of key requirements. Firstly, I wanted the Bosch Performance Line motor which has proven reliability, as the Ebike Cycle Tourists demonstrated on their 27,800km record-breaking trek around Europe and the U.K. Secondly, I wanted the biggest battery currently available (500Wh) to minimise any range anxiety! KTM have an extensive catalogue of e-bikes and the Macina Cross was an obvious choice for cycling on either roads of bridlepaths.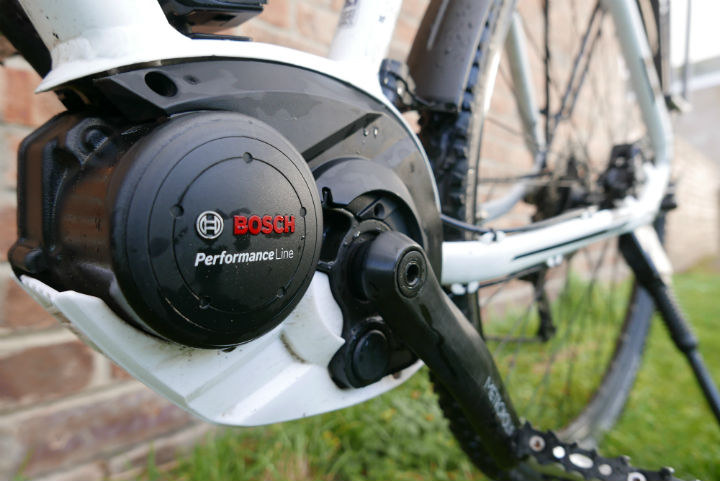 An e-bike comes into its own in bad weather. You don't need to exert too much effort and so you avoid that boil-in the bag feeling from sweating inside rain gear. Because I cycle in my work clothes, I've found Wiggle's dhb commuter range to be well designed, sufficiently breathable and covered with plenty of reflective graphics for safety. No matter what the skies throw at you, the e-bike lets you sit back and concentrate your energy on the road.
When the lights change, I can accelerate away from junctions faster than cars.Safety on the streets is my number one concern, and I've previously written about the cycle safety courses on offer from Newcastle City Council. There's one feature of my e-bike which helps me stay safe in traffic, and that's its acceleration. It may sound counterintuitive, but I've found that staying with traffic makes me more noticeable. No longer do I timidly hug the kerb line. Instead, I like to stay visible, at least a metre out, and taking the lane when I'm approaching traffic lights or roundabouts. When the lights change, I can accelerate away from junctions faster than cars. E-bike pedal-assist motors are legally required to taper off around 16mph, but traffic on city streets rarely gets much faster.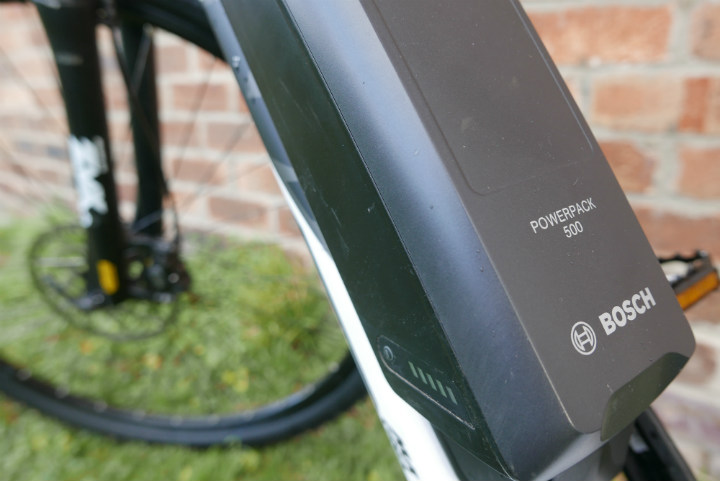 So what are the downsides of e-bikes? There are a couple of obvious ones that come to mind. Firstly, they're expensive. Of course you can buy cheap ones, but for a Bosch e-bike, you're looking at £2,000 or more, and that might not even get you a set of mudguards! With a bike that expensive, you start having to think about insurance and expensive locks too. Secondly, they're heavy. Don't even think of buying one without a kickstand. It's also worth planning ahead and making sure you don't run out of battery power because it'll be a hard slog home if you do.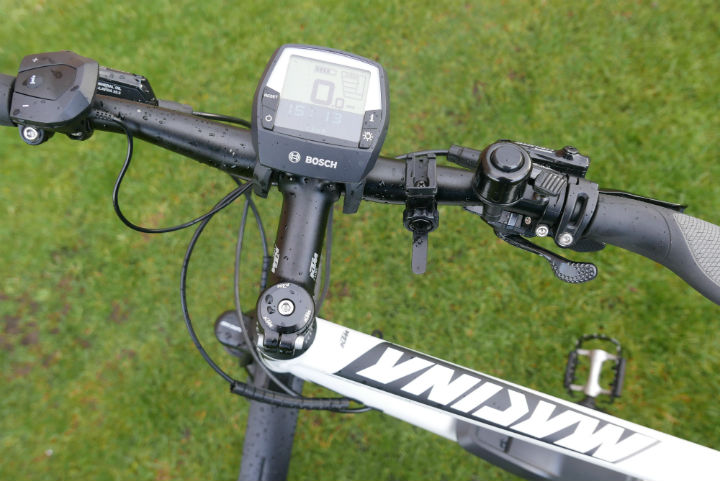 After ten months with my e-bike, I'm pleased to say I still love it. I've surprised myself by how often I'm out on it, even in all weathers. The car is no longer my default choice for commuting, and the e-bike has given me the freedom to cycle further afield, even for a non-Lycra-wearing laggard like me!
In my next e-bike diary I'll look at how the bike has performed over winter.