A Greener Way to Go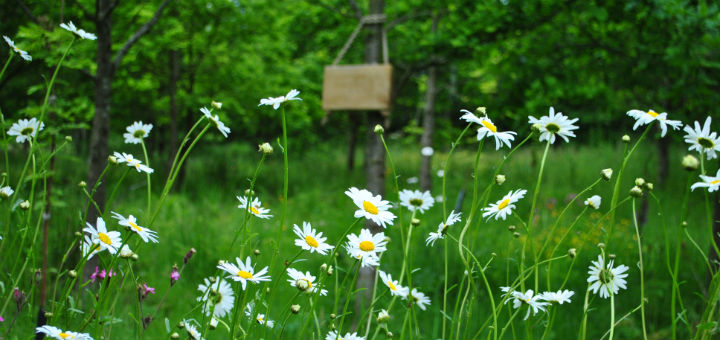 I visit two green burial sites in the North East to discover what makes an environmentally friendly funeral.
I was encouraged to consider my own funeral arrangements when making a will recently. It's not something I've given much thought to beyond a feeling that, as in life, it should be environmentally friendly. Reviewing the film 'A Will for the Woods' for Tracing Green got me thinking about a green burial, where the deceased is laid to rest in a biodegradable casket or cloth without the use of toxic embalming fluids, and in a natural setting.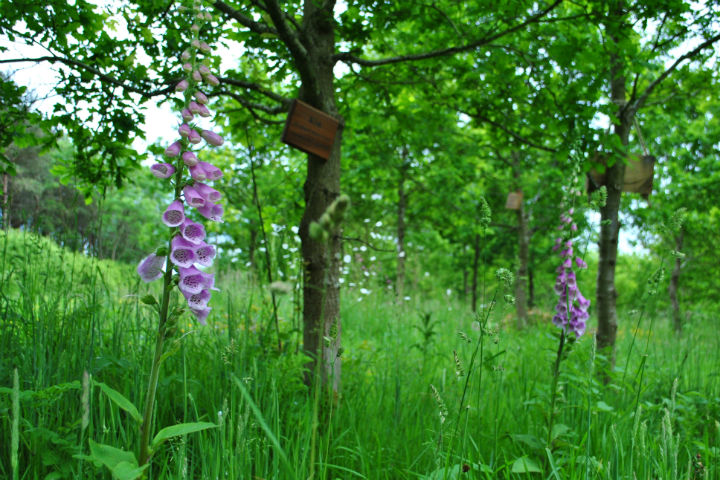 So, a couple of weeks ago I visited a natural burial site near Elwick in County Durham. Set amongst 30 acres of oak, birch and larch, the burial ground struck me as more of a nature reserve than a graveyard. I strode off in search of some graves, through a glade of tall grasses, sweeping south from the small car park. Spotting a plaque hanging from a branch I walked into the woods and found myself amongst the burials. Most were only discernible by patches of wild flowers over the slight mounds, with occasional plaques hanging from nearby trees. With only birdsong and the rustling of leaves it was peaceful and surprisingly moving.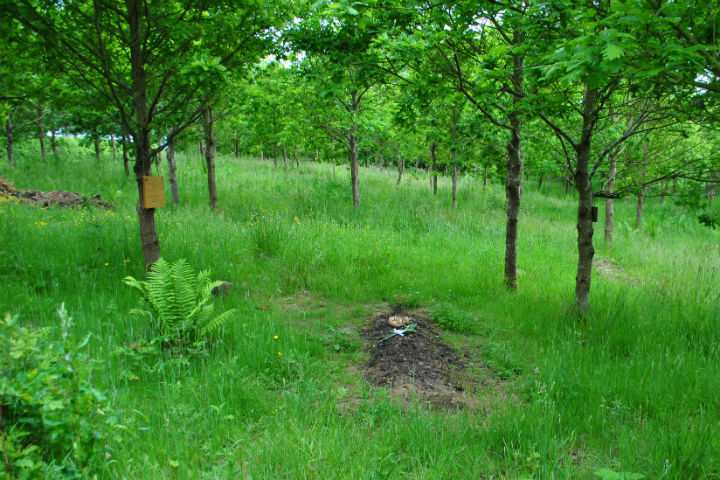 Nearly three quarters of us choose to be cremated. Modern crematoria are legally required to operate at temperatures of 850°C, and a typical cremation will use 285 kWh of gas and 15kWh of electricity (1), releasing carbon dioxide, carbon monoxide and other toxins into the atmosphere (2). It's easy to see how 375,000 cremations a year in the UK alone are both energy intensive and responsible for substantial emissions.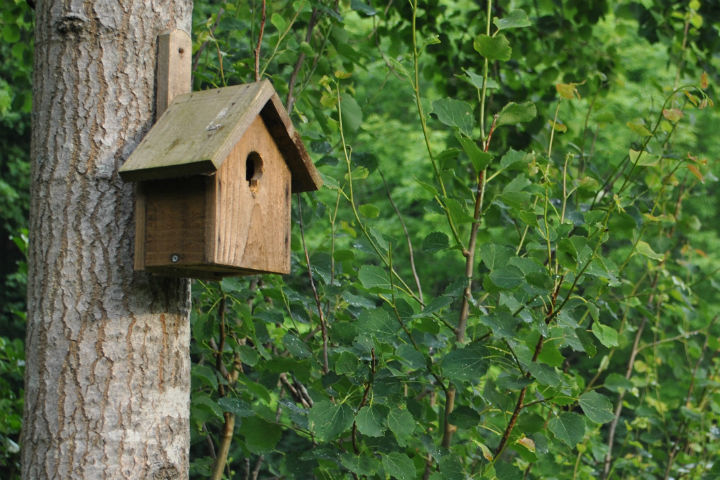 The popularity of natural burials is evident from the growth in the number of registered sites. From the first in 1993, the Association of Natural Burial Grounds now lists 270 sites nationally. In the North East there are currently two 'registered' members, who are bound by the Association's Code of Conduct aimed at ensuring the highest professional and environmental standards. Blue House Wood, mentioned above, and the Woodland Burial Trust. Wanting to discover more about green burials, I met up with Ian Rutland and Janet Officer from the Woodland Burial Trust at their site on South Road in Durham.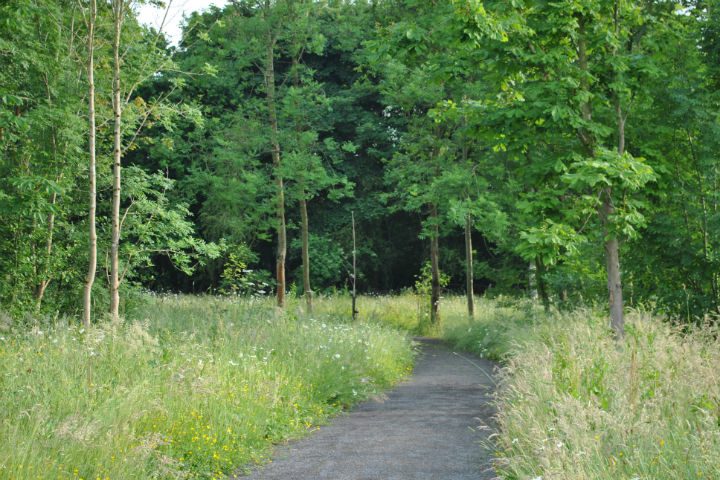 Ian, founder and director of the Trust, explained to me, 'We're trying to make the burial site into a living memorial rather than a graveyard.' They've only been operating since 2012, but over a quarter of the 600 plots in the burial ground have already been used for interments or are pre-booked. 'We're trying to make the burial site into a living memorial rather than a graveyard.'The Trust has a 125 year lease from Durham County Council for the former tree nursery and there is already an abundance of semi-mature trees. An impression of established woodland is enhanced by Blades Wood which forms the backdrop on two sides of the 5 acre grounds. The Trust, constituted as a Community Interest Company, is run by its members who have all reserved a space.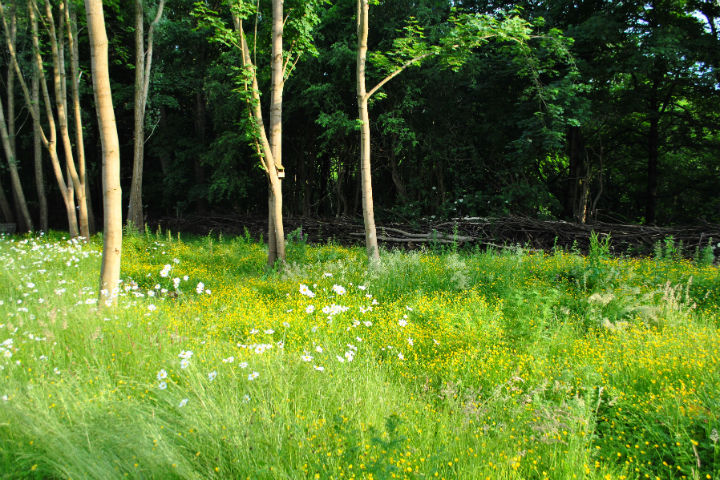 Ian showed me how the site has been laid out in 5 circular burials glades between the trees. The glades are managed as wildflower meadows, and the Trust plants 500 saplings a year around the edges. When a plot is used, the relatives are given wildflower seeds to sow on the grave, and a native tree to plant nearby. Timber ground plaques can be laid on the grave, but these are soon overgrown with grasses. Planning for the future, it's important that there's a sense of perpetuity about the woodland site. The Trust has an endowment fund to sustain the wood long after the last plot has been filled. Ian plans to let the trees encroach on the glades once they're full, so the site will eventually become woodland.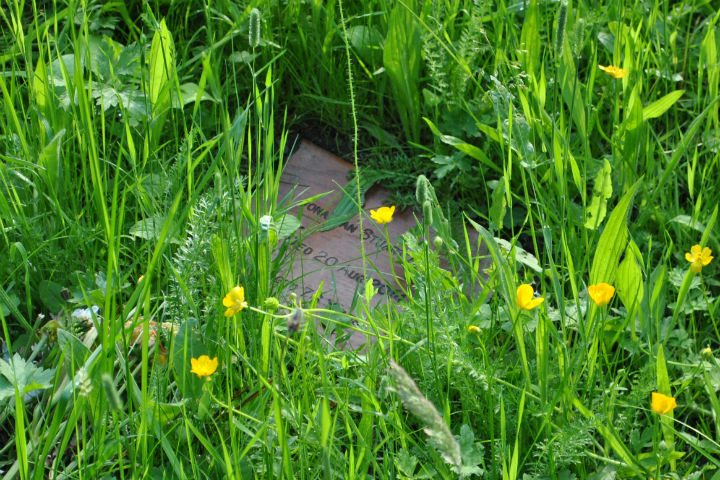 I took the opportunity to discuss burial rituals with Janet Officer who is also a funeral director. Ceremonies are often held in their small lodge building at the entrance to the site, and coffins are conveyed to the grave on a bier which they've had specially built to cope with the rough ground.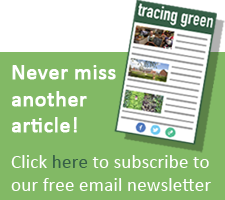 All coffins must be biodegradable and there's a wide range of caskets available in wool, willow, cardboard or FSC certified wood, all without brass handles. People can even choose to be buried simply with just a shroud. Janet advised that embalming is not permitted, pointing out that they don't want to introduce toxins to the soil. Graves are tyipcally 4½ feet deep which is above the watertable, allowing aerobic decomposition, but deep enough to prevent disturbance from animals. Grave locations are recorded with GPS coordinates.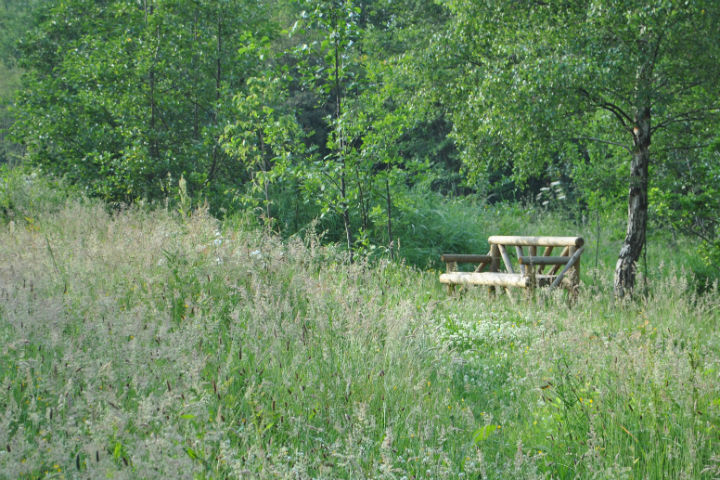 Visiting these woodland burial sites has certainly helped me make up my mind. I'd encourage others to go and see a site if they're thinking about their own arrangements. Green burial grounds are places full of life rather than death.
---
References
(1) Should I … be buried or cremated?, Guardian, 2005.
(2) Ethical Funerals, Ethical Consumer Magazine, 2008.