Happy Organic!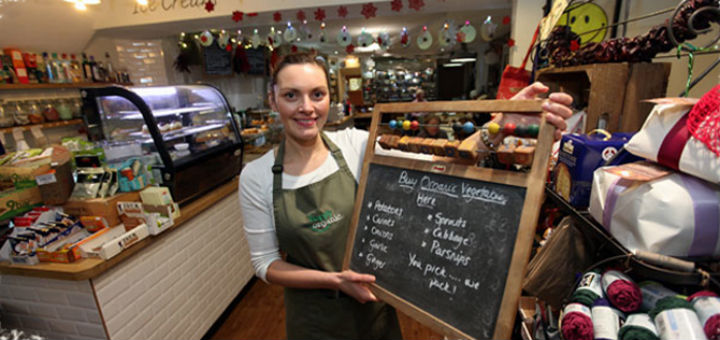 Combining healthy seasonal and organic food with eco-friendly practices, Happy Organic in Cleadon is certified as one of the region's most sustainable cafes.
'Organic is the only way to go,' says owner Luisa Mordain as I finish off my Courgette and Cheddar Quiche with salad and homemade slaw. She opened Happy Organic in October 2012 having run a clothes shop from the same premises for the previous 10 years.   Food is the family trade but Luisa, also a qualified Naturopathic Nutritionalist, is particularly interested in eating that's healthy for the body and the planet.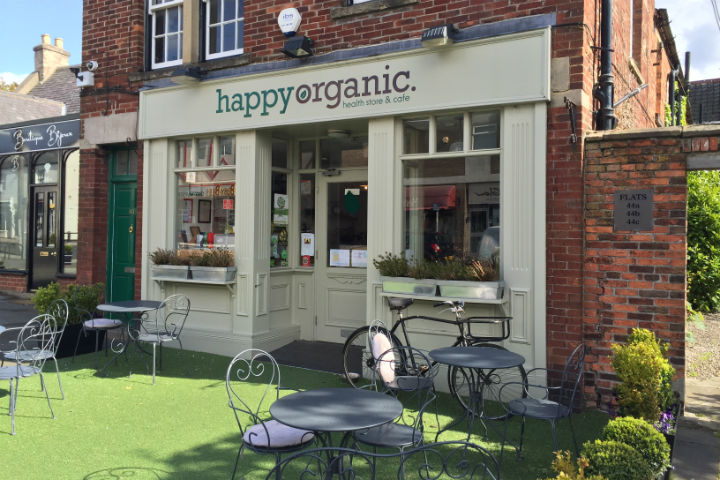 Personally, I find it frustrating to put such thought into sourcing food for home only to have to throw ethics out the restaurant window when I want to buy a meal out.  People in the UK spend about £45bn a year on eating out, a whopping 28% of the total UK food spend (1).  People in the UK spend about £45bn a year on eating out, a whopping 28% of the total UK food spend The Sustainable Restaurant Association was started over five years ago by industry professionals to help restaurants perform better across 14 key focus areas including energy efficiency, sustainable sourcing, food waste and water saving (2). Happy Organic is one of the few certified businesses in the North East to receive the highest three stars.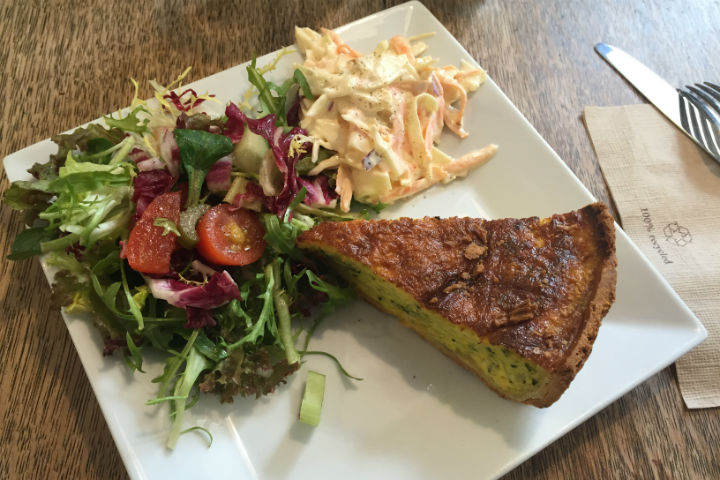 All of Luisa's vegetables, meat and fish are organic, mostly sourced regionally. As well as home-cooked food, her team offers organic veg. boxes, carefully selected health foods and natural skincare products. Pulling all of this together hasn't been without its challenges.  'The North East is definitely lagging behind,''The North East is definitely lagging behind,' says Luisa as she talks me through her supply chain.  Take the organic vegetables for example. They mostly come from Goosemoor Organic in North Yorkshire, because there isn't a suitable wholesaler in the region. The market for organic food in the North East needs to mature before she can source everything as locally as she'd like.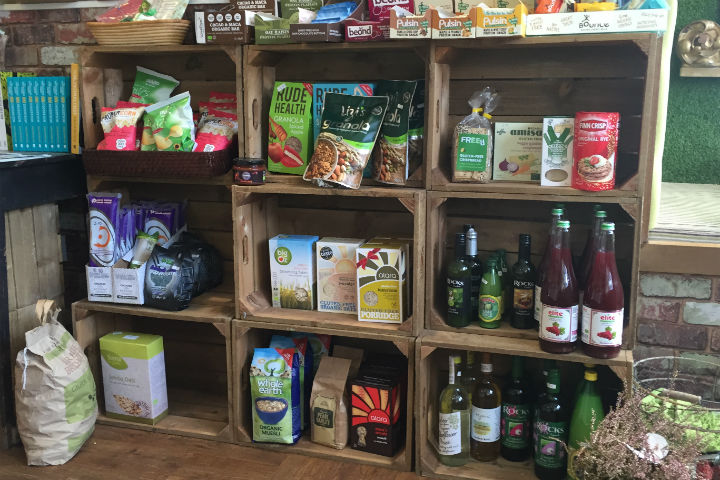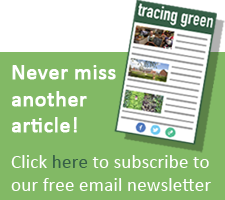 The cafe fit-out follows the low-impact theme. Tables, chairs, shelving, lamp shades and church pews are all reclaimed, with tags displaying their origins. Napkins and shopping bags are recycled paper, and they only use eco-friendly cleaning products. Coffee grinds, vegetable peelings and fruit pulp from the juicers are all composted, and much of the rest is recycled. Their 'Green News' notice board supports local community initiatives, and the cafe runs evening classes on nutrition and meditation.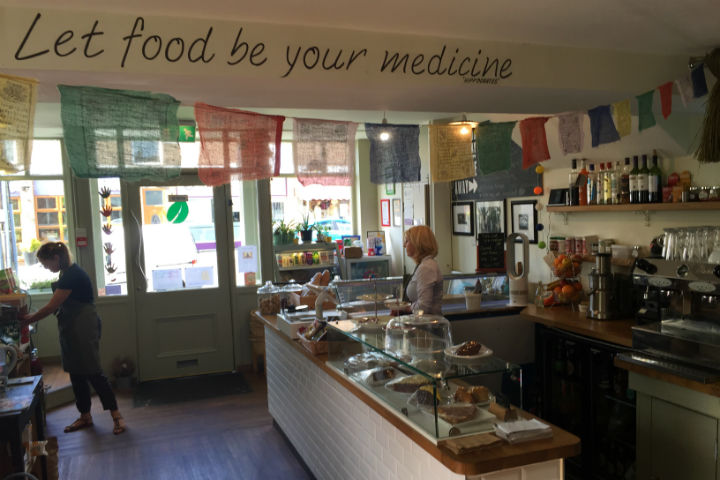 By the time I've finished my coffee and Orange Polenta Cake (Mmmm!) I had a good grasp of what Luisa and her team are trying to achieve in Cleadon. Their work has already been recognised with the South Tyneside Environmental Business of the Year Award in 2013.  We need more cafes and restaurants like Happy Organic to show that eating out doesn't have to be a compromise.
---
References
(1) Where Shall We Go To Eat? – Ethical Consumer, May/June 2015, p.22