Steel Farm – Northumberland's First Passivhaus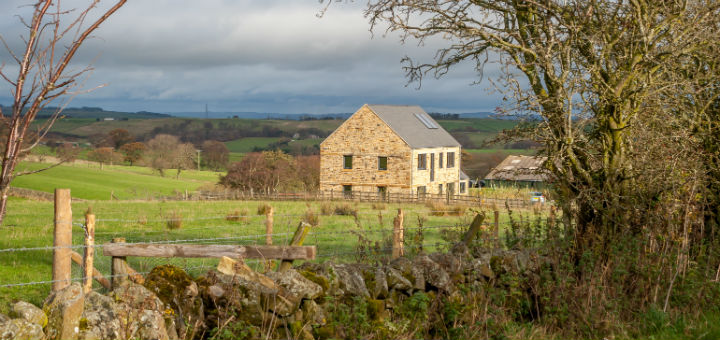 A reinterpretation of the traditional Northumberland farmstead. Materials and form are in harmony with the region. Windows are proportioned and positioned to act as the eyes to the world, playfully revealing views and vistas at critical moments. This nuanced design, constructed using a sensible budget, culminates in a vibrant home with a distinct sense of place.
Steel Farm is located near Hexham in the North Pennine Area of Outstanding Natural Beauty (AONB). Built using traditional construction technology it is the first Certified Passivhaus in Northumberland.  As organic farmers Trevor and Judith Gospel owned a plot of land where they dreamt of building a comfortable home that could accommodate them in their old age and minimise their impact upon the environment. More than anything Trevor and Judith longed to build their own home so their grandchildren could come and stay.
In the mean time they rented a small, gloomy bothy with damp walls and mould in the bathroom. There wasn't enough space for their grandchildren to stay over, and to make matters worse in the bitterly cold winter of 2011, they found that the inside of their fridge was warmer than in their living room. As if that were not bad enough the wood burning stove spewed soot and particulates into the living room. It would be fair to say that the bothy was unsuitable for habitation. Finances were tight so careful consideration had to be given to the budget at all times. The remote rural location, limited access to utility mains, and onerous planning restrictions incurred significant costs and have strongly influenced design.
A number of conditions imposed by the local planning department increased costs and nearly prevented the Gospel's from building their dream home. Delicate negotiations were undertaken to demonstrate the value offered to the local and regional economy, and the environment. This saw the removal of a requirement to provide expensive tabling and two costly chimneys.
Ultimately all planning criteria were fulfilled without compromising the client's desire for a sustainable low energy home. The Passivhaus Standard was achieved. AECB Water Standards informed the design and minimised demand for domestic hot water without compromising comfort. The house features a solar thermal system for domestic hot water and a reed bed system for the treatment of foul waste water. A simple cost effective heating system provides the remaining heat.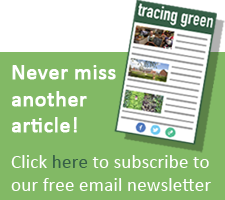 Planning permission was received in September 2011. Construction commenced in June 2012 and was completed by February 2013. Trevor and Judith now live in their new, comfortable, spacious family home. The walls are washed with natural daylight and the windows frame views of the rolling hills (allowing surveillance of the livestock). The lights are rarely used and the grandkids now come to stay. To celebrate Steel Farm winning the Small Projects Award at UK Passivhaus Awards 2015, Mark has prepared an in-depth 3-part Steel Farm video documentary and, for a limited time, to get an opportunity to visit Northumberland's first Passivhaus. Learn more and get free instant access at PassivhausSecrets.co.uk
---
References
Architect: Mark Siddall of LEAP
Passivhaus Designers: Mark Siddall and Alan Clarke
Mechanical Services: Alan Clarke
Structural Engineer: Dayes Kenyon
Contractor: J D Joinery and Building
Photo Credits: Helen Jobson