Wise on Waste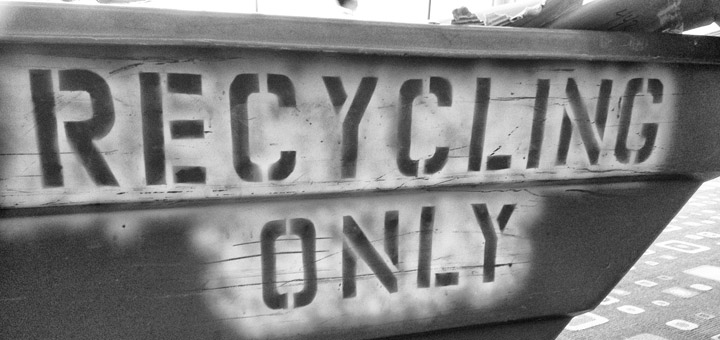 Newcastle City Council's waste task force considers how to reduce rubbish and improve recycling rates.
Christmas is a reminder of just how capable we all are of generating waste. Lots of waste! Packaging, wrapping paper, leftover food and even unwanted gifts, too much of it going to landfill. In 2017, Newcastle City Council set up a waste task force to look at how the city deals with its mountain of rubbish. Spearheaded by Councillor Nick Kemp the initiative is examining how to deal with the 142,000 tonnes of waste that the city produces every year. He has high ambitions:
"I want Newcastle to become a model of excellence in how it deals with waste; a city that is emulated all around the world in tackling this global problem." (1)
The city is starting from a low point, with residents currently recycling less than 40% of rubbish. A greater challenge is that recycling rates are actually falling (2). The likelihood of us meeting the EU target of recycling 50% by 2020 is slim unless something changes radically. The task force has been considering the problem and issued a summary of its emerging thinking in October. Their early findings are encouraging.
Food Waste
The commission has been quick to identify the urgent need to tackle food waste. There is great potential to both reduce the amount of food being thrown away and to make use of unwanted food through projects such as the Magic Hat Cafe and Durham's REfUSE project. Food which must be thrown away can be collected at the kerbside with energy harnessed through anaerobic digestion. The council should play a pivotal role in bringing together residents, retailers and community groups to kickstart a food waste revolution.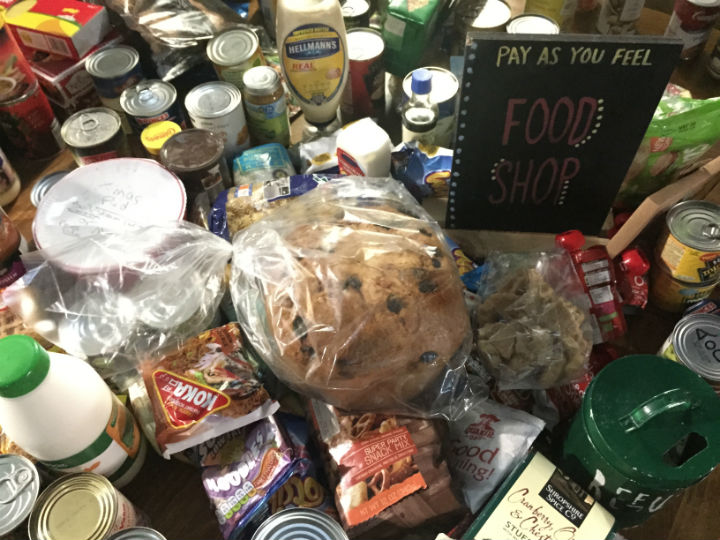 Waste food diverted from landfill at a REfUSE event in Durham
The Circular Economy
I'm pleased to see the task force embracing the potential of the circular economy in waste reduction. The EU's Circular Economy Package aims to have countries recycling 70% of waste by 2030. Locally, the Council can work with others in the North East to support the region's recycling industry. With China no longer accepting the UK's plastic waste (3) there are real opportunities to keep such materials in continuous use. The task force also recognises the role of community groups in sharing and repairing products and the Council can play an important part in both signposting and facilitating such initiatives.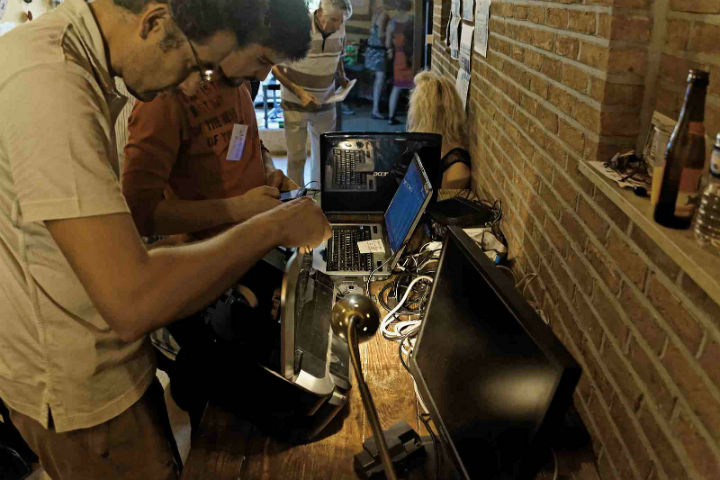 Repair cafe in Brussels. (CC BY-NC-ND 2.0)
Reducing Packaging
Disappointingly, the commission sees few opportunities for limiting packaging at a local level. On the contrary, I think there's lots to be done here. Building on the success of the plastic bag levy, it's clear that plastic bottles are the next target for environmental groups, with deposit-return schemes a real prospect. There is already huge public support for minimising single-use plastics following campaigns to keep our oceans plastic free. 35 million plastic bottles are used in the UK every day, with only half being recycled (4). The Council should use its links with local retailers to bring a scheme like Refill to Newcastle, and ensure that water fountains are provided in key locations including the airport.
How the Refill App helps you to ditch bottled water
A Culture of Recycling
The council estimates that half of waste put into residual (black) bins could have been recycled (5). The task force recognises that the only way to change this is to foster a culture of recycling. This is about communication, education and making residents feel like stakeholders. There have been mixed signals in recent years, with some claiming that the contamination of recyclables has cost the council over £500,000 (6). The council should harness the power of their website and social media to be clear and comprehensive. The emphasis must be on the quality of recyclables, not just the quantity. There mustn't be a single household item that isn't clearly directed towards a specific recycling or waste stream. We already know that a majority of British consumers admit that they are confused about exactly what household waste they can recycle (7). YouTube should be harnessed to cheaply and effectively tell a story of recycling, and how residents can help.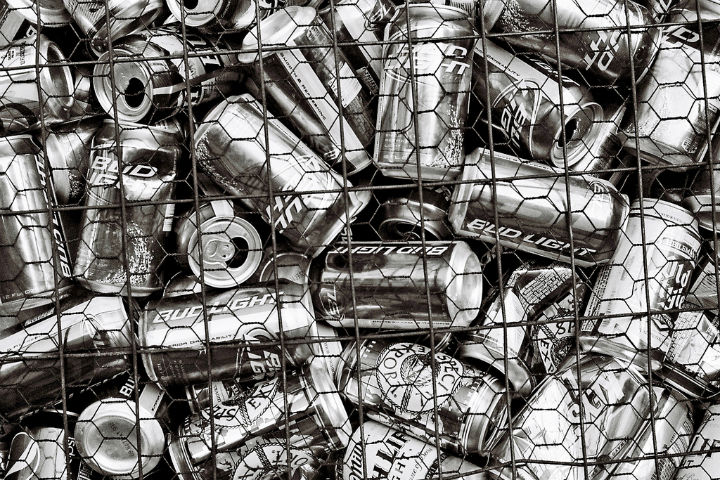 Aluminium cans for recycling (CC BY-NC-ND 2.0) Minolta 102
Waste Incineration
Finally, the commission has considered incineration. Around 25% of Newcastle's municipal waste goes to 'energy from waste' plants in Sweden and Teesside. Their thinking on the issue is inconclusive but, in my view, expanding the incineration of waste would be an admission of failure. As the circular economy matures there will be an ever diminishing need for incineration, and waste to energy plants mustn't become reliant on such waste streams.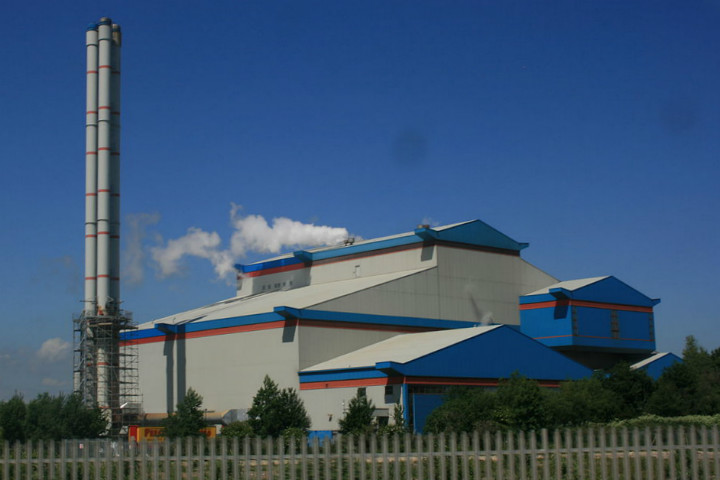 Teesside Waste to Energy Power Station at Haverton Hill near Billingham, by Fintan264 (CC BY-SA 3.0) 
The commission will make its final recommendations this year and I'm looking forward to seeing real progress. If you're either encouraged or disheartened by the commissions work to date, the there's still time to share your views and to put forward any additional ideas for approaching the waste challenge.
---
References
(1) A radical new approach to waste, Newcastle City Council, 1 March 2017
(2) Statistics on waste managed by local authorities in England in 2015/16, DEFRA
(3) Chinese ban on plastic waste imports could see UK pollution rise – The Guardian, 7 December 2017
(4) Britain fails to recycle 16 million plastic bottles every day – Recycle Now, 17 October 2017
(5) Newcastle Waste Commission, Summary of Evidence and Emerging Thinking, October 2017
(6) How putting wrong rubbish in your recycling bin could be a £586,000 mistake, Chronicle, 18 December 2017
(7) British consumers admit confusion over recycling, Guardian, 14 September 2016
Credit: Feature Image, 'Recycling Only' by Alan Levine (CC BY 2.0)