Extinction Rebellion in the North East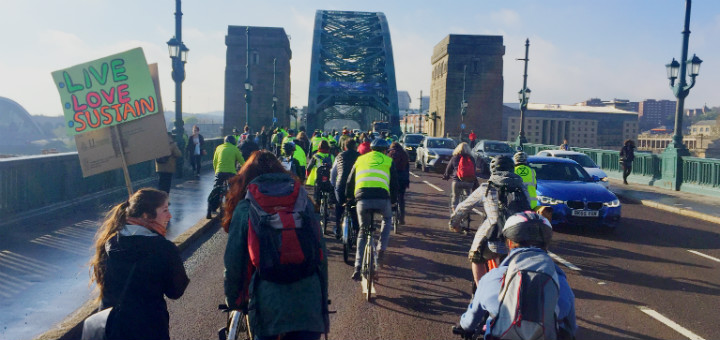 Extinction Rebellion have been disrupting life in the North East this week to demand action on climate change.

Climate change has never had so much publicity. With David Attenborough's recent documentary, Greta Thunberg's tour of Europe, and Extinction Rebellion's protests in London, not a day has passed this Easter without our climate crisis making the headlines. In the North East, Extinction Rebellion have been organising a week of action including a mass 'die-in' at Grey's monument, and a 'Funeral for our Future' in Durham.
It hasn't taken long for Extinction Rebellion to capture the public's attention. They announced their Declaration of Rebellion against the UK Government only six months ago, and already they've galvanised many thousands of people to participate in peaceful civil disobedience. Like many others, I've personally felt increasingly unable to stand by and observe inaction in a time of crisis. Consequently, it wasn't a difficult decision for me to join Extinction Rebellion in Newcastle for their Slow Cycle Roadblock on Friday morning.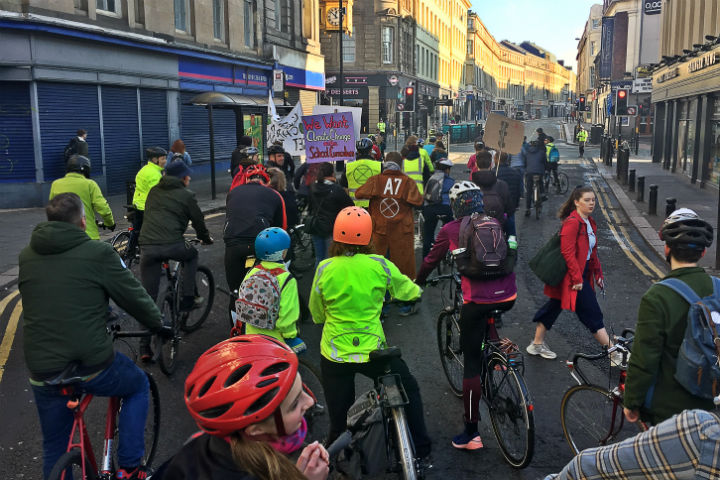 "Tell the truth, and act like the truth is real."The evening before, I joined over a hundred people in Jesmond Library to hear representatives from Extinction Rebellion explain their three key demands. The first is that politicians must tell the truth and act like the truth is real. It's a simple message, but one that's not being heard. Climate change is already affecting populations across the globe, and the risks of locked-in temperature rises and feedback loops tipping us into a climate breakdown are unacceptably high. We know this, but not enough is being done, and this leads to their second demand. Act now. The government must act to reduce our net carbon emissions to zero by 2025. It's a challenging and perhaps unachievable goal, but we must try.
The talk gave a good overview of how civil disobedience and nonviolent action has proved effective at other periods in history. Extinction Rebellion's protests are respectful but disruptive. There was much discussion about how over 1,000 people have already been arrested at protests in London. Such sacrifice is effective but isn't mandatory, and it wouldn't be my aim. With a much better understanding of Extinction Rebellion, I set off to make my placard.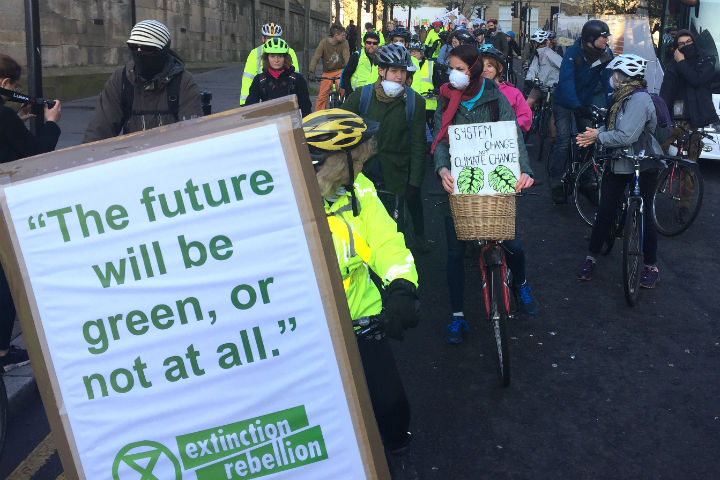 The Slow Cycle Roadblock set off at 7.30am the next morning from Newcastle Central Station. About 70 cyclists had gathered, with the support of 20-30 people walking with banners and handing out leaflets. I repurposed a mop handle to strap my placard to my bike. I had plagiarised a quote from Jonathon Porritt, 'The future will be green, or not at all'. At the event, I was struck by the variety of people taking part, both young and old. The readiness of ordinary people to protest has become a hallmark of Extinction Rebellion actions.

We cycled circular routes around the city, at a walking pace, eventually heading around the Swan House roundabout and over the Tyne Bridge to Gateshead Civic Centre. The protest was well supported by Northumbria Police who closed off roads to ensure everyone's safety. The peaceful and non-confrontational atmosphere was enhanced by ringing of dozens of bicycle bells. At times, particularly on the Tyne Bridge, the traffic disruption was considerable. Despite this, most motorists honked their horns in support.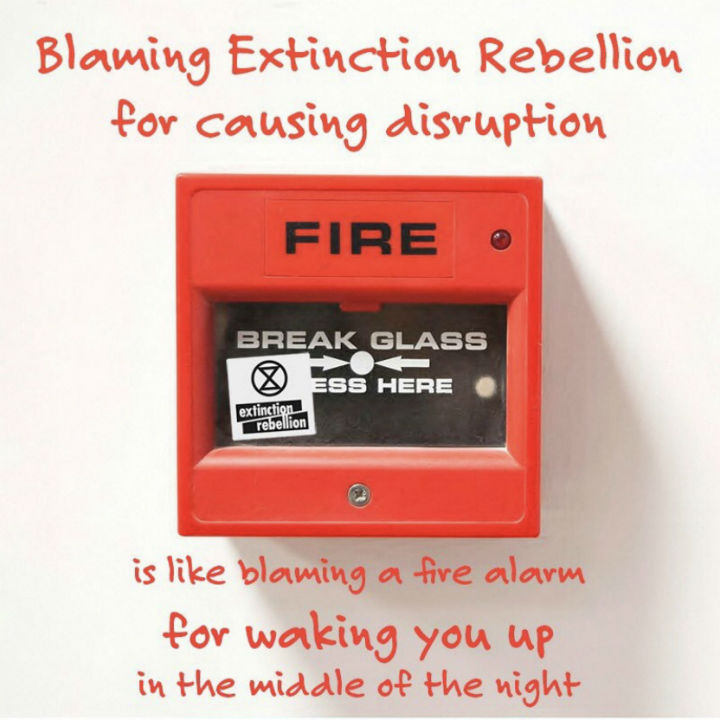 It would be incorrect to claim that everybody was supportive. Quite a few motorists shouted abuse from their idling cars. There were scathing comments made on Twitter, and the Chronicle ran an article titled, 'Let the working class go about their day: Readers react to Extinction Rebellion protest in Newcastle'. However, as one internet meme put it, 'Blaming Extinction Rebellion for causing disruption is like blaming a fire alarm for waking you up in the middle of the night!'

Whilst I'd say the Slow Cycle Roadblock was a great success, it did highlight to me the importance of Extinction Rebellion's third demand. The government must create and be led by the decisions of a Citizen's Assembly on climate and ecological justice. A citizen's assembly is a proven and effective way of making decisions which are just too toxic for our existing partisan political system to cope with. Dealing with climate change effectively will have a profound effect on our lives and such progress mustn't be halted by populism.


The fortnight of action by Extinction Rebellion has come to an end, but they haven't gone away. They continue to gain support across the world, and their events in the North East demonstrate that our region is not short of supporters willing to stand up and demand action on the climate crisis.