Cold Homes Week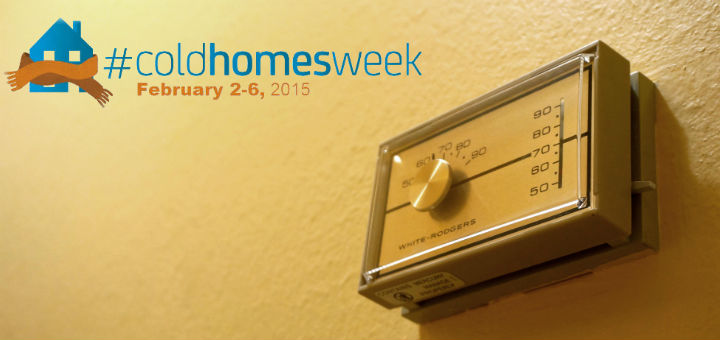 Fuel poverty means that, for many, turning up the dial is not an option. Cold Homes Week highlights how making our homes much more energy efficient can address fuel poverty, health costs and climate change.
Outside it's barely above freezing and, as usual, my neighbour across the road sits in his Bermuda shorts! He's in those shorts all year round, probably trying to recapture memories of sunny beaches. I wish my heating system was as effective as his, although I'd probably change my mind fast when the energy bill landed on my doormat.
For many, however, turning up the dial is not an option. The North East has one of the highest levels of fuel poverty in England, with latest figures from the Government showing that 1 in 8 households in our region are fuel poor (1). This week is
Cold Homes Week
, an event organised by Energy Bill Revolution, an alliance of organisations calling for warmer homes and lower energy bills. The UK has some of the least energy efficient homes in Europe, and the upward trajectory of energy costs is expected to drag an increasing number of households into fuel poverty.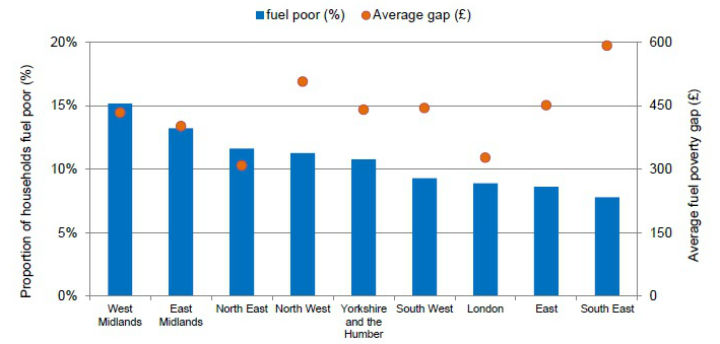 Cold homes are damaging the health of some of the most vulnerable in society. Colder indoor air typically brings with it higher indoor humidity levels. Couple this with a poorly performing thermal envelope and it's a recipe for condensation and mould growth.  Some estimates suggest that cold homes cost the NHS nearly £1bn a year (2), but one local energy saving pilot scheme run by Gentoo Group is already reducing GP and outpatient appointments, demonstrating the immediate benefit of making energy-efficiency improvements (3).
From an environmental sustainability viewpoint, the benefits of super-insulating our existing housing stock are obvious. 25% of the UK's carbon emissions come from our homes, and the Green Deal seems unlikely to have an impact on this anytime soon. The 2016 target for delivering Zero Carbon Homes will only apply to new build developments, but this won't deal with the huge number of existing dwellings which perform poorly, unless through the Allowable Solutions mechanism. Energy Bill Revolution argue that the government should see homes as part of the nation's infrastructure, and fund its improvement accordingly, through the proceeds of carbon taxes.
So, after I've grabbed another jumper,  I'll be emailing my MP to ask her to support Cold Homes Week. If you want to do the same, you can find out more information
here
.
(1) Annual Fuel Poverty Statistics Report, DECC, 2014
(2) Chief Medical Officers Annual Report, 2009.
(3) http://www.gentoogroup.com/news/gp-visits-reduced-after-patients-receive-energy-saving-measures-on-prescription-from-nhs/