Cycling in the City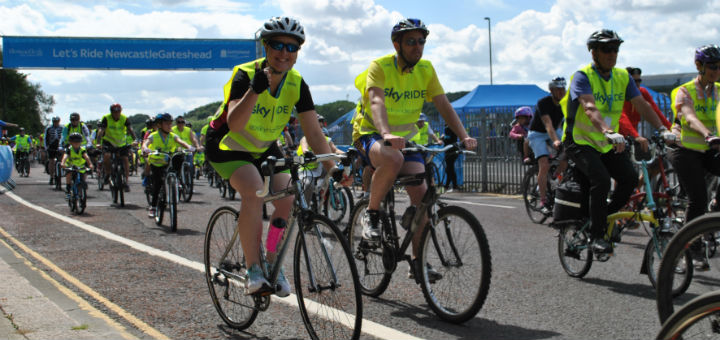 Nearly 5,000 cyclists take to the traffic-free streets of Newcastle and Gateshead for the third annual Sky Ride.
It was a relief to see the sun shining this morning. I'm a fair weather cyclist! I enjoy cycling for pleasure but don't cycle to work as often as I should. It always seems like such a battle with the traffic. That's why events like the Sky Ride are so important.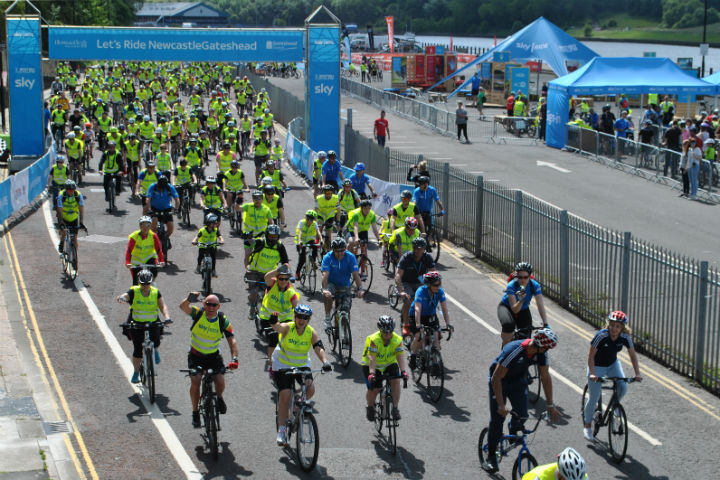 Vehicles were banished from the quays on both sides of the river to provide a safe 7km loop underneath and across the city's iconic bridges. Routes with a festival atmosphere were safely marked and marshalled so the biggest danger for cyclists was sunburn! Sky Ride, a partnership between British Cycling and Sky, aims to inspire people to start cycling with events across the UK.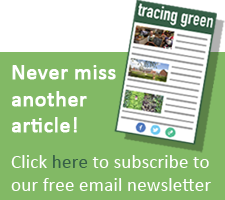 Today's ride comes at the end of the Cycle in the City conference, hosted by Newcastle. The Council has high aspirations to make the city more attractive to cyclists and pedestrians. Getting people out of their cars, particularly for short journeys, has great benefits for health and wellbeing, not to mention the environmental advantages. The Council has an uphill struggle though, with Tyne and Wear still one of the worst counties for cycling.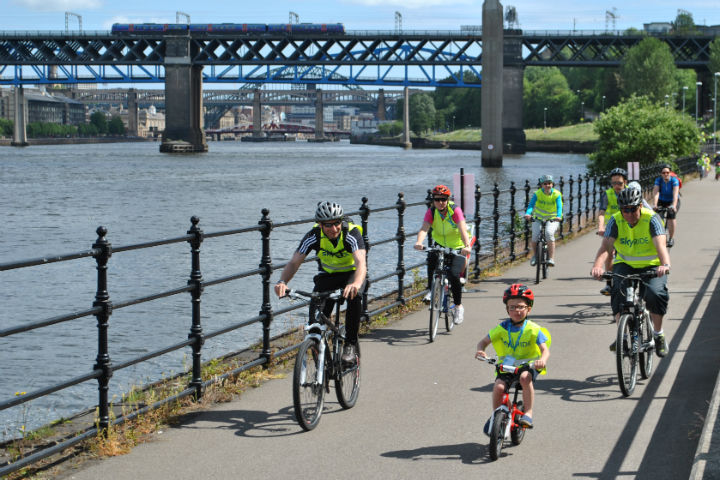 There are some big projects in the pipeline. The Council has won £15m funding to invest in cycling improvements over the next few years. Construction of a flagship cycle super-highway along John Dobson Street is due to start this Summer and will transform the image of cycling in Newcastle. This week also saw the launch of an active travel hub called 'The Journey'. The partnership between Sustrans and Newcastle City Council will offer route planning, advice and bike repairs to encourage more people to take to two wheels instead of four.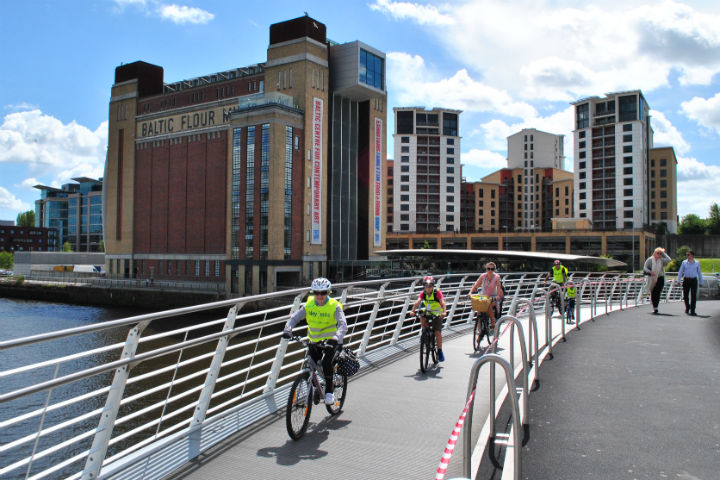 Some of this money must be used to make improvements to the existing cycle network. Whilst we have fantastic routes like Hadrian's Way along the Tyne, cycle lane provision in other parts of the city is patchy. Cycling to the start of today's Sky Ride, I rode along lanes obstructed with parked cars and potholes before lane markings ended for no apparent reason. Some joined up thinking could help us achieve the critical mass of cycling infrastructure needed to support the level of participation that we only experience on holiday in Amsterdam or Copenhagen.