Spacehus: Zero Carbon Homes in Blyth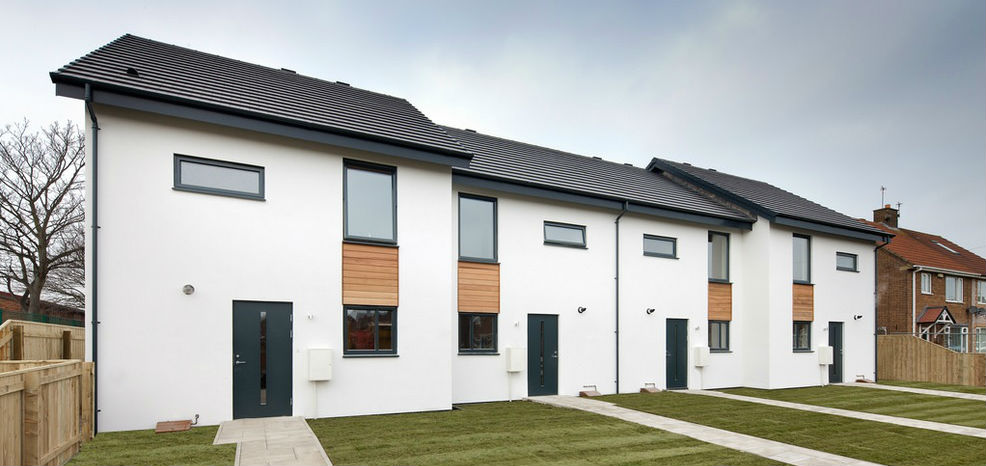 Spacehus delivers a pilot project of four zero carbon homes in Blyth offering tenants a life without energy bills.
February saw the unveiling of four new low-energy homes in Northumberland, the Valleydale Mews development in Blyth, commissioned by Arch (Northumberland County Council's development company). The scheme has been delivered by Spacehus, and Space Group's Chief Exec. Rob Charlton showed me around the last house to be occupied on the day before its new tenants moved in.
Rob stresses that whilst the construction industry has to move forward with the delivery of zero carbon homes, the low-carbon argument just isn't a big deal for many people. Many people have much more to worry about, and Rob highlights the shameful levels of fuel poverty, something we reported on during Cold Homes Week. So, the Spacehus concept is a low-energy house that generates more money from the Feed-in Tariff than residents spend paying for heating and lighting. In fact, this equation means that Arch can provide all the utilities within the monthly rental charge.
The buildings were constructed off-site by Swedish modular building company Trivselhus, and there's a Scandinavian feel to the bright and spacious open-plan dwellings. Each house came to site in only 20 components, and the scheme was erected in 16 weeks from start to finish. Rob is adamant that zero carbon housing can only be delivered on a large scale with Modern Methods of Construction (MMC) such as this. At Blyth it has resulted in good quality control and low on-site waste. The only wet trades were the exterior render and the internal plaster skim finish.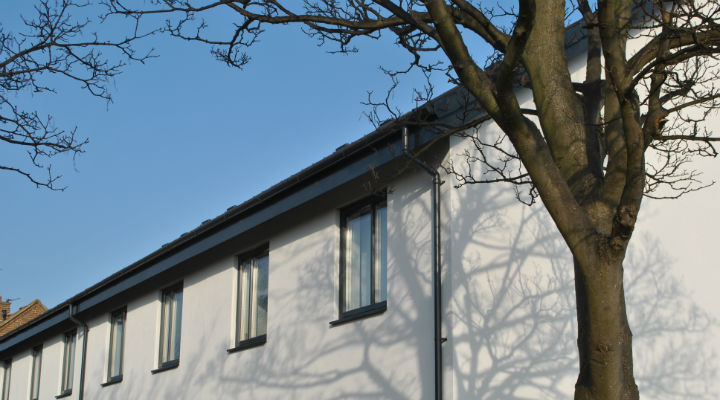 The building fabric, based on 240mm timber studs and mineral fibre insulation, delivers decent U-values (see below) and a tested air tightness of 3 m³/h.m². This results in a low energy demand, and fuel costs are offset by around 4kW of photovoltaics on each roof. Despite not having any energy bills to pay, Rob is keen that tenants still engage with the performance of their own houses. Each house comes with a Nest intelligent thermostat, and Smappee, a smartphone based energy monitor. Arch plan to cap energy use and are considering offering rewards to tenants who minimise it.
The houses are heated with a Baxi condensing gas boiler and gas saver through underfloor heating downstairs and low surface temperature radiators upstairs. Ventilation heat losses are minimised with a Vent Axia MVHR system in the loft space. For future schemes, Rob believes an air-source heat pump would be a simpler solution for space and water heating, and it would bring in revenue from the Renewable Heat Incentive, which reminds me that the zero energy bills are only possible due to the government subsidy of low and zero carbon technologies!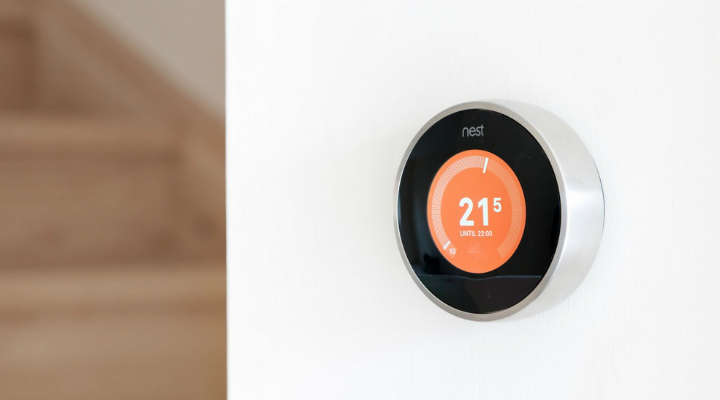 The success of this scheme has already been demonstrated by a massive over-subscription of applicants wanting to live in Valleydale Mews. Rob talks of several more Spacehus developments in the pipeline. The model is a persuasive solution to fuel poverty and low carbon development.
---
References
Developer: Arch Group
Architect: Space Architects
Services Engineer: CAD21
Construction: Trivselhus
Assembly: Spacehus
Cost: approx £100,000 per house including services connections.
U-values: Walls 0.15 W/m²K, Ground floor 0.13 W/m²K, Roof 0.10 W/m²K, Windows 1.30 W/m²K
Photo Credits: All photos by Kristen McCluskie, except picture of tree and gable wall by Tracing Green.