Two Ecohomes Secure Planning Permission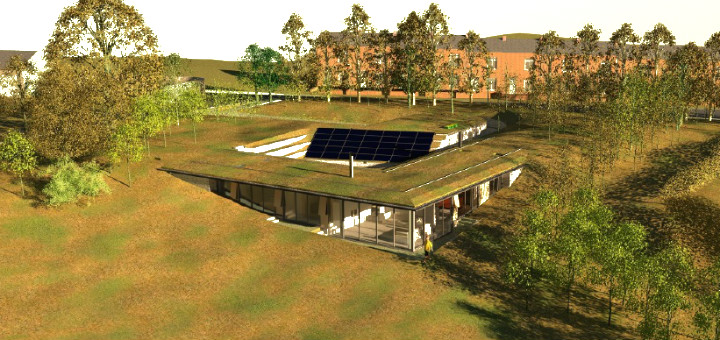 Proposals for two low-energy ecohomes in the North East have recently secured planning approval.
A quick look at the UK map of certified Passivhaus projects tells you everything you need to know about the state of low-energy housing in the North East. We have the Racecourse Estate in Houghton-le-Spring and Steel Farm in Northumberland. That's it. Of course Passivhaus isn't the only measure of sustainability, and we've covered some other local projects, but it's a good barometer. Consequently, it's always reassuring when you hear of new projects in the pipeline. In recent months, two new low-energy ecohomes in the North East have secured planning approval.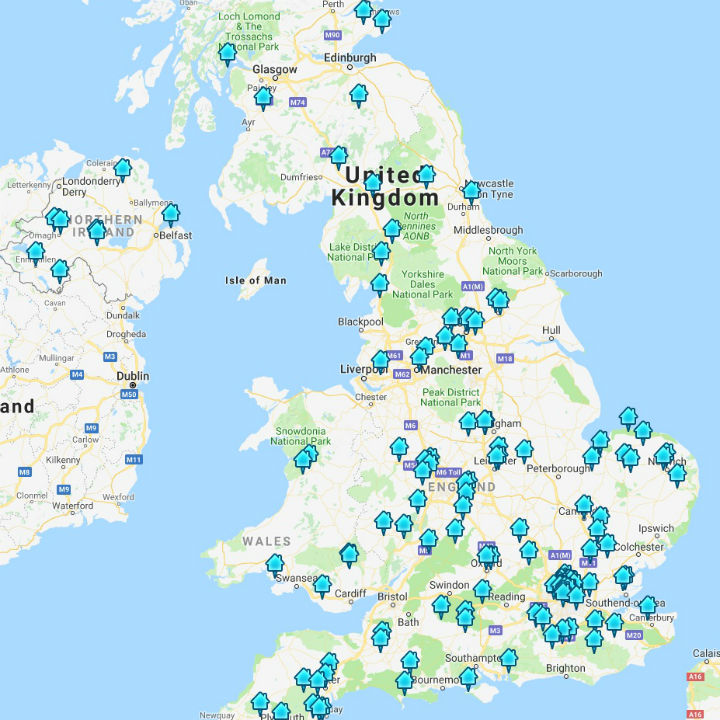 Extract from the Passivhaus UK Buildings Database.
Two years ago, Richard and Carol Evans commissioned Julie Wilson of Brennan & Wilson Architects to design a home for them in Felton, Northumberland. Richard runs a consultancy providing environmental audits, so it's no surprise that sustainability was high on the agenda. They also want an accessible and adaptable building that can provide them with a comfortable and cheap-to-run home long into retirement. The site is by no means straightforward, being a historic burgage plot sitting behind Main Street. The planners and conservation officer took some convincing. The design solution, however, is a simple and contemporary response to both the brief and the site. The single storey open-plan home will be constructed to the Passivhaus standard whilst also providing a productive garden with raised vegetable planters and an orchard of fruit trees.

Perspective Sketch of the Felton Ecohome, courtesy of Brennan & Wilson Architects.
Whilst the Felton scheme will sit within a village envelope, the second ecohome to win approval from the planners lies in a green belt. The project at Maidenhill Farm is just outside Greenside in Gateshead. Building on their previous experience at The Paise, Newton Architects have designed a semi-earthbound home which will become part of the landscape. Using Paragraph 55 of the NPPF the design successfully demonstrated that it is sufficiently 'outstanding' and 'innovative' to enhance its setting and reflect the highest standards in architecture. Liam Newton is planning for the home to perform to the Passivhaus fabric standards. The plan is also to install a large PV array on the roof of a sunken greenhouse linked to a large battery installation to store energy until it's needed. With sufficient power to supply an electric car, the storage should minimise demand and eliminate peaks for energy from the National Grid. The target is to make the home carbon-negative.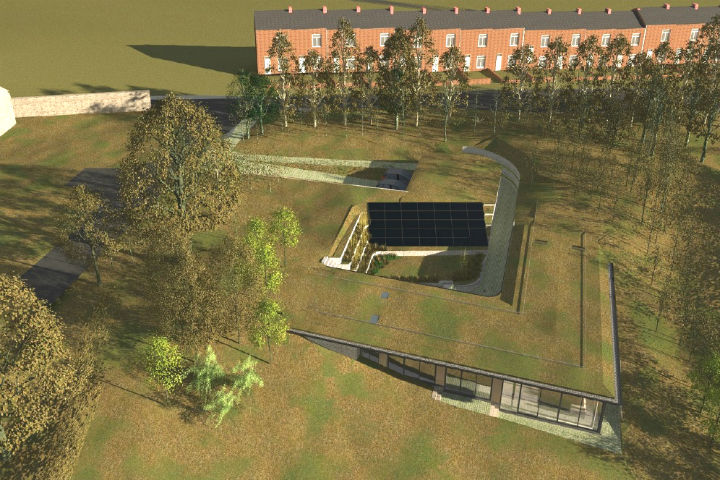 Visualisation of the Maidenhill Ecohome, courtesy of Newton Architects.
Obtaining planning permission is usually the biggest hurdle to realising homes on difficult sites. However, the sustainable credentials of these two ecohomes have been recognised by the planners and both can move on to the construction phase. We'll look forward to seeing progress and will bring you full details of the ecohomes when they're finished.