A Postcard from Madagascar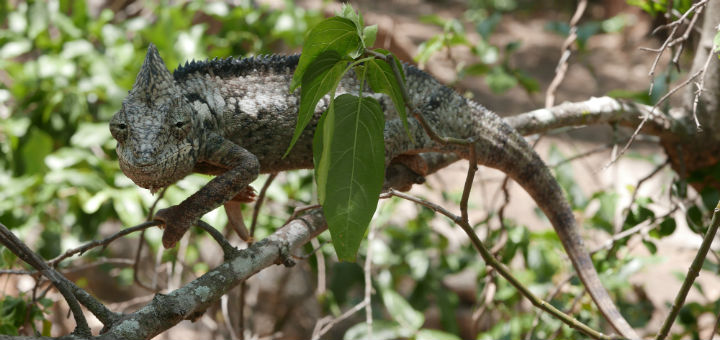 Notes from Madagascar : A Unique Environment on a Knife Edge
In November, I spent two weeks trekking and wildlife spotting in Madagascar. It's a country I've wanted to visit for years, home to some of the most biodiverse habitats on the planet. Rainforests, deserts, coral reefs and mangroves, Madagascar is host to a wealth of endemic plants and animals. It's also a melting pot of cultures, with early populations arriving from both Asia and Africa.
Everyone goes to Madagascar hoping to see lemurs. With over 120 species discovered to date, lemurs have evolved into every habitat niche available. We only managed to spot 12 species on our trip, but they didn't fail to disappoint, with their surprising personalities. Other highlights were the baobab trees, chameleons and the giraffe weevil which wraps its eggs inside a leaf.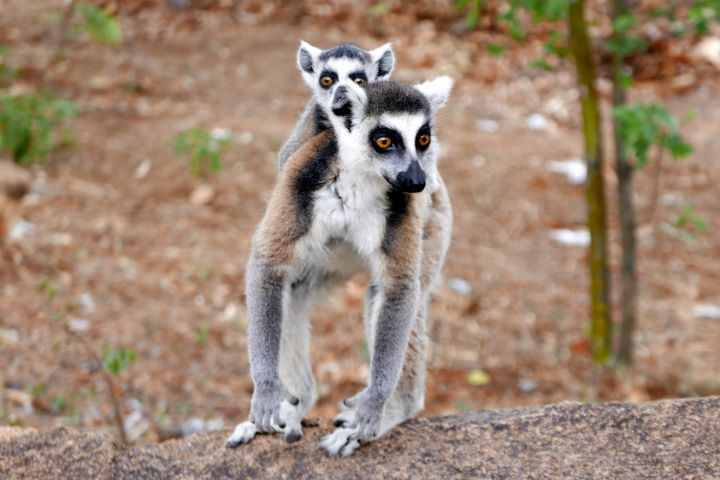 Ringtailed lemur with baby
The country is remarkable but poor. Two thirds of its 25 million people live on less than a dollar a day, and this poverty has implications for every aspect of the Madagascar experience. All life in the country, not just human life, must be understood through this frame, and the consequences are often tragic.
Nowhere is this more pronounced than in the interplay of agriculture and natural habitats. It's obvious from my tour of the country that agriculture continues to shape the landscape. For many Malagasy people farming is just a way of life, but traditional practices are putting immense pressure on vulnerable habitats, including the 26 National Parks. Some in our party had come to Madagascar before it was too late!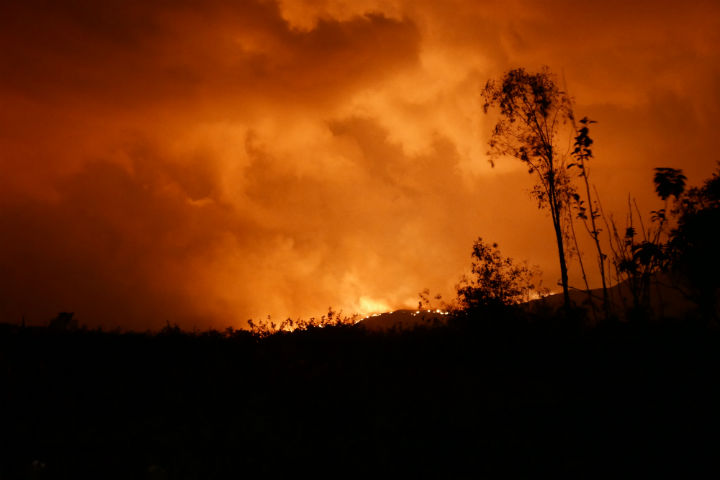 Forest fires at Isalo National Park
It only took a few days for me to understand this urgency. Vegetation burning is prevalent on the savannas to encourage fresh growth for cattle grazing. Similarly, the slash and burn clearance of forestry is commonplace. Both the Isalo and Andringitra National Parks were up in flames during my visit, with thousands of hectares of protected park devastated by fires spreading from surrounding farmland. It was heartbreaking for me to watch, but even more so for the guides and park wardens who understand the environmental and economic value of Madagascar's landscape.
Giraffe Weavil
My visit wasn't all doom and gloom! Some of the best trekking was to be had on community reserves, where villagers had decided themselves to protect habitats. Despite hardships many Malagasy are beginning to benefit from leapfrogging technologies. There may be little infrastructure outside the largest towns, but mobile telecoms is supporting microfinance, and small scale PV is beginning to transform people's access to technology. Solar ovens are available, but it's hard to persuade families from cooking on charcoal despite the horrendous indoor air quality it causes.
As in other developing countries, poverty has driven Malagasy people to be incredibly resourceful. Time and time again, I saw levels of recycling that should put us all to shame in the UK. Nothing is wasted, and the most potent symbol of our throwaway society, the plastic bottle, is one of the most prized products thanks to a thriving cottage industry in making rum!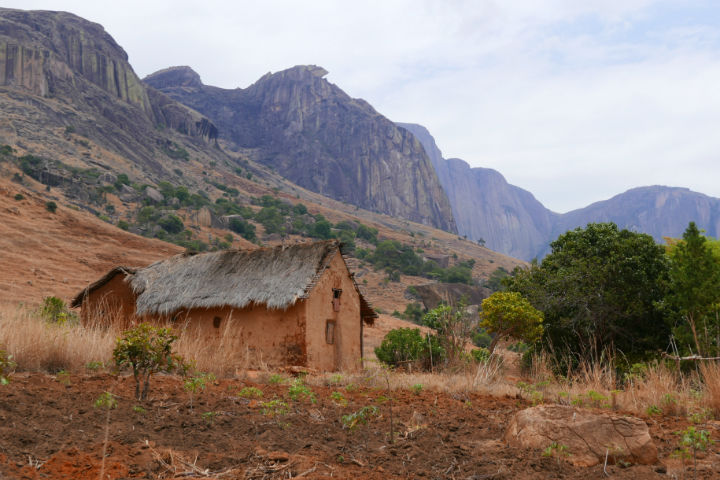 Traditional adobe construction in Tsaranoro
Madagascar is at a turning point, and its environment is on a knife edge. Whilst pristine habitats are disappearing fast, there has never been so much appreciation of their value. I feel lucky to have seen even a small part of the country, and can only hope that what makes the country unique survives long into the future.