5 Barriers to Retrofit
In the first of a new series on Retrofit, we look at the main barriers to making serious energy efficiency improvements to our existing housing stock.
The collapse of coal and the rise of renewables in recent years has been astonishing. New government figures show the continued decarbonisation of the UK's energy sector (1). 'Job done!' you might think. Unfortunately, over a quarter of the UK's CO² emissions are produced in our homes, more than for road transport or industry (2). In the residential sector, emissions are rising. If we're going to meet our ambitious carbon reduction targets then we're going to have to deal seriously with the energy efficiency of our houses.
It's true that modern homes are built to higher energy performance standards than in the past. However, low demolition and build rates mean that over two-thirds of the housing stock in the year 2050 has already been built (3). That's the year when, under the Climate Change Act, we should have reduced our carbon emissions by 80%. The term 'retrofit' is used to describe improvements made to a building to reduce its energy use. Reach the 80% carbon reduction target and we use the term 'deep retrofit'. This might involve any combination of adding insulation, improving airtightness, using more efficient services, or adding on-site renewables.
Government retrofit initiatives in recent years have concentrated on low-cost solutions which are simple to execute. Think loft insulation, cavity wall insulation and boiler upgrades. I've already had loft and cavity wall insulation added to my home, subsidised by my local council. The latest national scheme, the Green Deal, was launched in 2013 as the biggest home improvement programme since the Second World War. It closed in April 2016 having just issued 15,000 'pay-as-you-save' loans (4). This underlines the complexity of home retrofit, so here we look at some of the barriers to the large scale roll-out of energy efficiency.
1. Retofit is Complicated.
It may seem an obvious statement to make, but almost every home is different. On my street, a simple brick-built terrace, there isn't a single house that hasn't been altered since it was built in 1910. Loft conversions, extensions, conservatories, dormer windows, every home unique. In terms of building form, the UK has terraces, semis, detached homes, flats and apartments. All of these can have differing tenures, and then we get to construction methods. We have older solid wall buildings, whilst 20thC homes were typically built with cavity construction. They all look different, but more importantly, they all perform differently. As we'll explore in a later article, you can't change the insulation profile of a house without altering the way that moisture moves through the building fabric, and getting that wrong has serious consequences. In short, no one size fits all, and we're going to need bespoke solutions.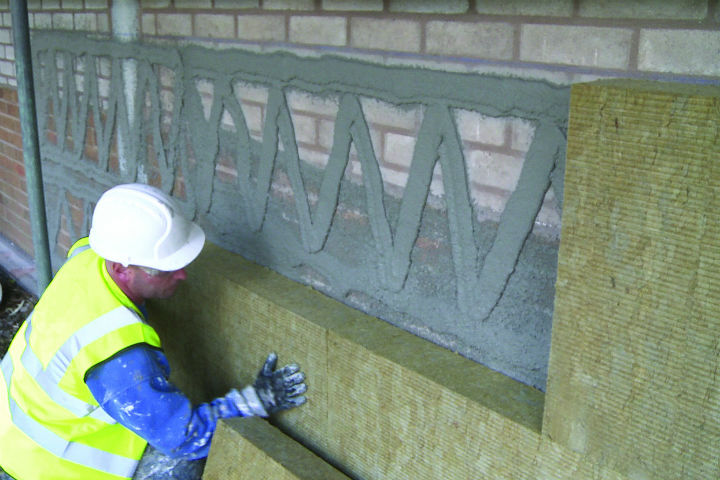 2. Skills Shortage
This brings us to the second barrier. We don't have the skilled designers and installers to deliver these bespoke solutions at the rate we need to deliver them. Nor do we have the planners and building inspectors ready for the challenge of approving compliance with legislation . For organisations to upskill their staff, they're going to want the certainty that any new retrofit regime is here to stay. The current 'boom and bust' of short-lived government schemes just won't provide the confidence needed. The positive news is that if we get this right, the work will fuel the green economy for decades to come.
There's a learning curve for homeowners too. Retrofitted homes are used differently, particularly where new technology is introduced. It might be filter changes in an MVHR system, or controlling blinds to avoid overheating. To be sure of reaping the planned carbon savings, homeowners will need to be more aware of their actual energy consumption, using the home to its potential.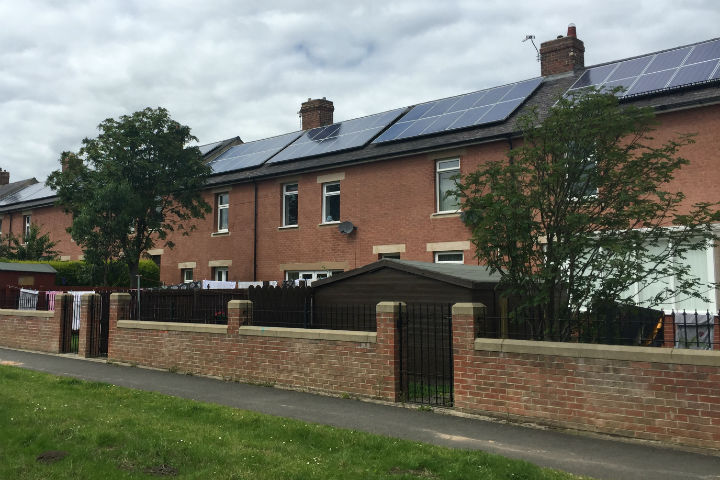 3. Finance and Value
Getting the economics of retrofit right will be a challenge. Firstly, how are we going to pay for it? A deep retrofit could cost between £30,000 and £50,000. Saving money on fuel bills is a common driver for retrofit, but energy is just too cheap to make 'payback' periods sensible at the moment. Part of the problem with the Green Deal was that it focussed exclusively on a pay-as-you-save model which overshadowed other advantages such thermal comfort.
"No other investment can achieve so much to help struggling householders, stimulate economic growth and create jobs in every constituency in the UK. It is also critical to addressing national challenges of safeguarding energy security and tackling climate change."Should retrofit work be subsidised? Undoubtedly some financial benefit is needed to incentivise the early adopters to kick-start the retrofit market. The principle has already been demonstrated through the Feed in Tariff and the Renewable Heat Incentive. Favourable long term loans are also an option if these are attached to the property like a mortgage, but there must be a recognition through property values of the benefits of retrofit. Perhaps the biggest hurdle to me carrying out a deep retrofit of my own home is that I know the money I spend will never be recovered when I sell. Rebalancing stamp duty to reflect energy performance standards might go some way to alleviating this problem.
Getting the economics right will be vital if retrofit is to become mainstream, and many believe that it should be treated as a national infrastructure priority. As the UK Green Building Council expresses so clearly, "No other investment can achieve so much to help struggling householders, stimulate economic growth and create jobs in every constituency in the UK. It is also critical to addressing national challenges of safeguarding energy security and tackling climate change." (5)

4. Upheaval
Most owner-occupiers will need to stay in their home during the works, and anyone who's had the builders in will appreciate the potential for upheaval. Thankfully, there are trigger points to carrying out such work, such as moving home or planned maintenance projects. We should be using these trigger points to complete retrofits at the same time. Alternatively, retrofit work can be carried out in stages. A 'step-by-step' approach can make it more manageable. However, a well-considered plan would be crucial from the start to avoid jeapordising the implementation of future energy saving measures. For example, installing intermediate levels of insulation might prevent a more comprehensive installation later. This is known as the 'lock-in' effect, and the EuroPHit programme provides a good basis for reaching deep retrofit levels in a well-planned manner.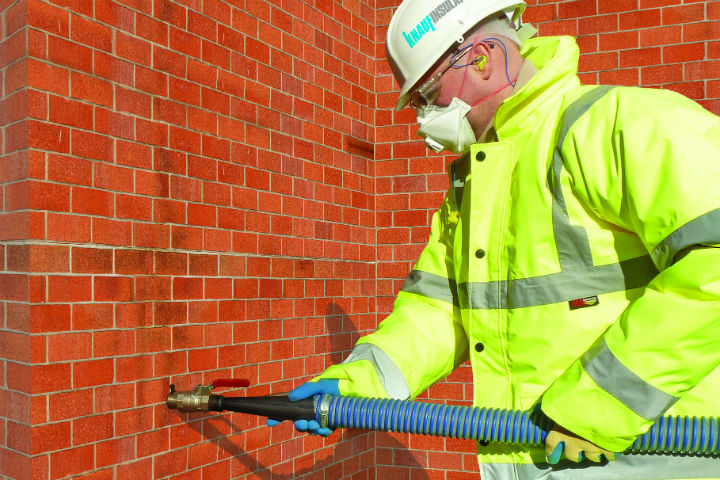 5. Quality and Trust
Finally, if retrofit is going to be convincingly adopted on a large scale, it must be executed to a high standard and to proven levels of performance. Standards can be encouraged through accreditation schemes for designers and installers, and the use of energy modelling certification will help deliver the results we need.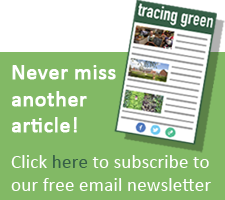 If we're going to borrow significant sums of money to carry out the work, then it may also be attractive to have independent quality assurance schemes along the lines of a structural guarantee common with new homes. However, in my experience, most people look for recommendations from friends for reliable tradespeople, and there's no reason to believe retrofit will be any different. This is why I'm so excited by projects such as Manchester's Carbon Coop. It's a place for experienced retrofit home owners to share their knowledge and experience. We shouldn't underestimate the power of communities to support themselves.
The barriers to retrofit are significant. However, to achieve the considerable levels of carbon reduction needed by 2050, we will require nothing short of a complete transformation of the UK's housing stock. Our series on Retrofit will continue through 2017 bringing you a commentary on the practicalities of retrofit as well as examples from the region.
---
References:
(1) 2015 UK Greenhouse Gas Emissions, Final Figures, Department for Business, Energy and Industrial Strategy.
(2) Countdown to Low Carbon Homes
(3) Residential retrofit, Marion Baeli
(4) Government kills off flagship green deal for home insulation, Guardian.
(5) A housing stock fit for the future : Making home energy efficiency a national infrastructure priority , UK Green Building Council
Image Credits:
Header photo: Roofscape by Phil Richards (CC BY-ND 2.0)
Insulation images courtesy of Knauf Insulation (CC BY-NC-SA 2.0)
Other images by Tracing Green.