Five Years and Counting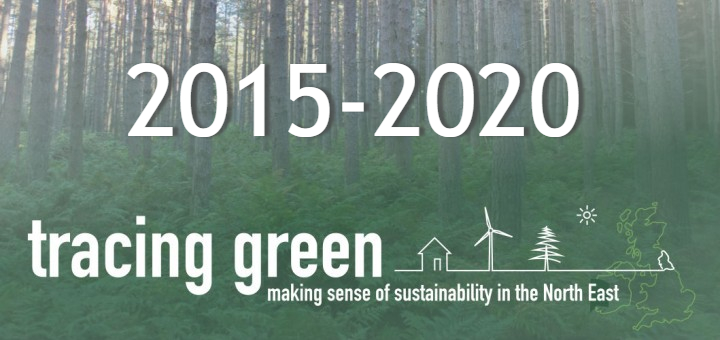 Tracing Green is five years old! We look back at what we've achieved, and what the next five years might hold.
This month Tracing Green reached its fifth birthday. When I started this blog in January 2015, I can't say I'd given much thought to how long I'd keep going. My plan was simply to celebrate something that I'm passionate about, which is the good work of organisations, businesses and individuals at the forefront of sustainable design, green building, eco-living and the environment. Who knew where it would lead?
Five years on, I can confirm that I've had absolutely no problem finding subject matter. When you really start looking, it's easy to find people who're trying to make a difference in the North East. I've published almost 100 articles and when I look back at the range of people I've interviewed, or the subjects I've covered, it's clear that our region has a lot to be proud of. In fact the only thing I've struggled to find is the time to write as much as I'd like!
Naturally, there have been highlights. As an architect, I'm motivated by buildings that limit their emissions and make best use of sustainable materials. Given that 40% of the UK's carbon emissions are linked to the built environment, it's vital that we accelerate the adoption of low carbon buildings, and the retrofitting of our existing building stock. I've been lucky to visit some great schemes across the region. 
Transport is the second largest contributor to carbon emissions in the UK, and also a major cause of air pollution. Therefore, it won't be a surprise that I've focussed attention on sustainable transport including car sharing and cycling infrastructure. You may even have caught the odd diary entry about my trusty e-Bike. Since I bought it two and a half years ago I've clocked up 3,000 miles commuting to and from work and I'm certain that e-Bikes are an integral part of the sustainable transport solution.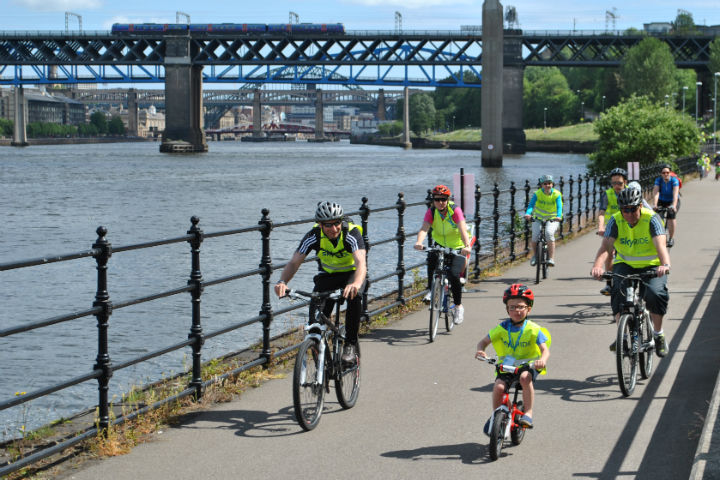 There are so many other subjects that I've covered. Waste and recycling crop up time and again, particularly with organisations working to eliminate food waste and to shape a circular economy. In recent years I've also started to write more about the environment and rewilding. Whilst the reintroduction of lynx to Northumberland has been set back, I'm hopeful that we might see a new beaver population in our region soon.
So what will Tracing Green report on over the next five years? If 2019 will be remembered for anything, it will be the year that we reached a tipping point in the public's consciousness of the climate crisis and environmental collapse. Yes, we've all known about these for years, but the growing number of extreme weather events across the globe coupled with the campaigns of disruption by Extinction Rebellion have made it blatantly obvious that our society can't continue to hide from the truth.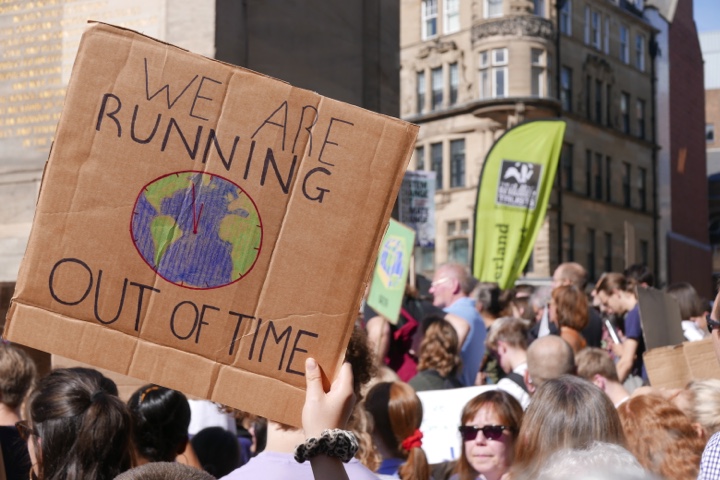 We've started to see the germs of serious action. Many of our institutions have declared climate emergencies, and must now act decisively. We have about 10 years to make serious reductions in our carbon emissions. Yes, this will require systems change, but it will also need individuals to make lifestyle adjustments. In five years' time we must be flying less, driving less, cycling more, eating less meat, and reusing more of our stuff. At Tracing Green, I'll continue reporting on this much needed transformation.