A Diary of Zero Waste Week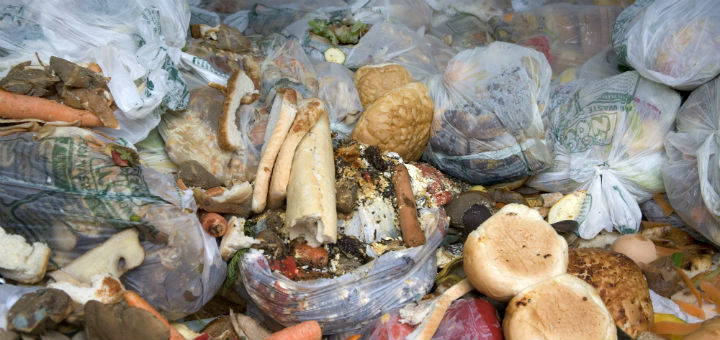 Taking part in this year's Zero Waste Week, I report on just how hard it is to drastically reduce household waste.
For thousands of years, prehistoric people discarded waste in 'middens' outside their homes. Animal bones, broken tools and plant matter have often survived the millennia in pits and mounds, awaiting discovery. Archaeologists can tell a great deal about how our ancestors lived from these primitive dumps. Nowadays, our waste is removed to council landfills, and often further afield. Out of sight and out of mind. I wonder what the archaeologists of the future will make of our middens?
In England, we discard over 20 million tonnes of household waste every year, around 400kg per person (1). Nationally, we recycle an average of 45% of this, although most of Tyne and Wear only manages 30-40%, and Teeside recycles less than 30%. Contrast this with Rae Strauss and her family from Gloucestershire who produce only one carrier bag of waste each year. Rae organises national Zero Waste Week at the start of every September, now in its eighth year. I thought I'd give it a try. After all, how hard can it be?
Monday – The Supermarket
The golden rule of avoiding waste is 'Reduce, Reuse and Recycle', in that order. Rae Strauss says, you have to make a conscious decision before you get to the checkout … ask yourself, "What am I going to do with either this product or this packaging when I've finished using it?"(2) I figured the best place to start would to minimise the quantity of packaging going into my trolley. It's easier said than done! For example, I could only buy half of the vegetables I needed without plastic wrapping. When I got to the checkout the bemused assistant tried to help by taking my loose veg off the belt and putting them into little plastic bags! Perhaps I should have gone straight to the Grainger Market.
Tuesday – The Pet Shop
On the way home, I called in to the pet superstore to pick up cat food and cat litter. It was frustrating to see that the premium cat food brand we typically buy only comes packaged in portion-sized non-recyclable plastic pouches. I compromised with run-of-the-mill food in recyclable tins. They were shrink-wrapped, but the plastic can be recycled along with carrier bags at the supermarket. We normally buy wood-fibre cat litter which comes in paper sacks. I'm sure it can be composted, but since we put the compost on our raspberries, we prefer to throw it away in recyclable bags and hope it will biodegrade. Does this count as waste?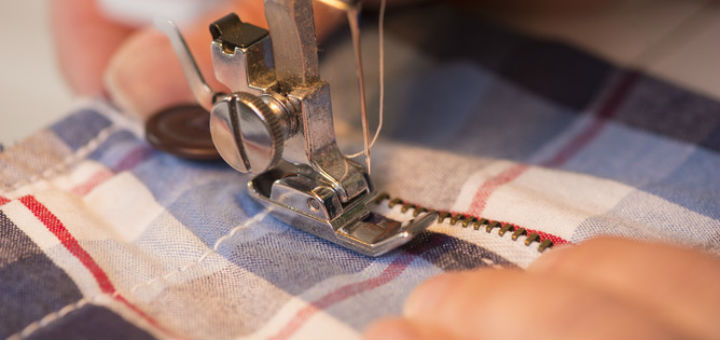 Wedesday – Make Do and Mend
I must have pointy elbows, because I put holes in my shirt sleeves within 12 months of buying them. I dropped off two shirts to the tailors on Savillle Row in Newcastle who are going to stitch on hidden patches. I'm a regular customer! When they wear out for the second time, I've been known to have them turned into short-sleeved shirts. Likewise, the soles of my shoes wear out unevenly, and I can see a trip to the local cobblers is needed. Thankfully, despite the ridiculously cheap clothing you can buy on the high street, tailors and cobblers survive to prolong the life of clothes for those of us without the skills of our Grandparents!
Thursday – In The Bathroom
This evening I went through the bathroom cabinet. Most of the bottles are recyclable, but I haven't found anybody taking bottle tops yet. Of course reducing the number of bottles is a better solution, and over the last few months we've been moving away from shower gel to bars of soap. We haven't yet gone as far as my Grandfather who used to collect the small slivers of leftover soap and compact them into new bars with a handmade press.  It was a shock to find quite a few products containing 'microplastics'. These tiny beads of plastic are found in face scrubs and peels. They're too small to be trapped in sewage works and end up in the sea where they can be ingested by zooplankton, and then on up the food chain (3).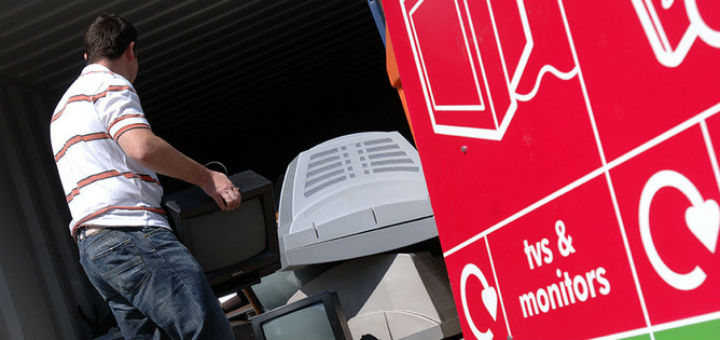 Friday – Electronic Waste
It seems impossible to buy anything with any longevity these days, particularly electronics or household appliances. Our coffee maker, purchased 18 months ago, gave up the ghost a couple of days ago. Conveniently for the manufacturer it's out of guarantee. It frustrates me that such things have in-built obsolescence. Last year, I had some success repairing my vacuum cleaner with parts from e-spares.co.uk but alas they don't stock the tiny switch that rendered my coffee maker unusable. Determined to keep things simple, I have replaced it with a basic glass cafetière with no moving parts! People also impose artificial lifespans on products. "When are you going to replace your telly," asked my brother-in-law last weekend, a sarcastic dig at our CRT television of the sort which is very much out of fashion. Well it's only 12 years old, and still does what it's supposed to do, so it won't be joining the stacks of unwanted TV's at the recycling centre anytime soon.
Saturday – Cash In The Attic
I'm a big fan of eBay for extending the useful life of unwanted products. Whenever I find something that I don't need any more it either goes on eBay or Freecycle. eBay is usually my first port of call for buying or selling second-hand books, CD's and DVD's. I've also been amazed by the things people will take on Freecycle. One guy once cycled from Tynemouth to Newcastle just to collect two empty dumpy bags which he wanted for his allotment. Today, I stuck my head up into the attic which needs a declutter. There's loads of stuff which I can pass on to people who can use it. Spare camping equipment, boxes of CD's, and a full set of sails from my old racing dinghy. Mind you, it's a job so big it's too daunting to start!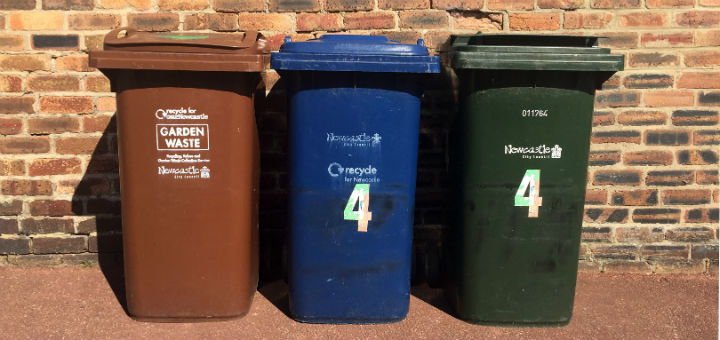 Sunday – An Afternoon in the Garden
For years, I've been a fan of the garden fire. There's something very satisfying about it in an, 'Ugg, Man make fire' sort of way, but I'm well aware of what a waste it can be, without mentioning the emissions! We now have two large composters for vegetable peelings, prunings and leaves, but they're just not big enough. In preparation for Zero Waste Week, I signed up to Newcastle City Council's Brown Bin service. They usually forget to collect my bin and I have to ring up and remind them, but it's good to know all that garden waste is being composted and used. We filled the bin in one afternoon's pruning!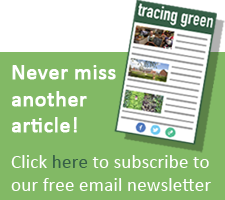 So, how did we get on during Zero Waste Week? Well, we probably generated three times as much waste in one week as Rae and her family do in a year. It's not as easy as I thought it was going to be. I consider myself to be environmentally-conscious, but it's hard to prevent the culture of the disposable from pervading all aspects of your life. Having said that, we did reduce our waste, and more importantly, I've learnt a great deal about how to reuse and recycle more of it. We may still share the throw-away culture of our ancestors, but the point is that we should know better.
---
Resources
Zero Waste Week – Rae Strauss website
Recycle Now – Excellent resource on where and how to recycle almost everything
References
(1) Statistics on waste managed by local authorities in England in 2013-2014, DEFRA, November 2014
(2) Jeremy Irons interviews Rae Strauss, YouTube
(3) Marine Conservation Society 'Scrub It Out' campaign
Image credits
All images by WRAP, except vegetables on belt, and wheelie bins, by Tracing Green