Environmental Enterprise : Cross Lanes Organic Farm Shop and Cafe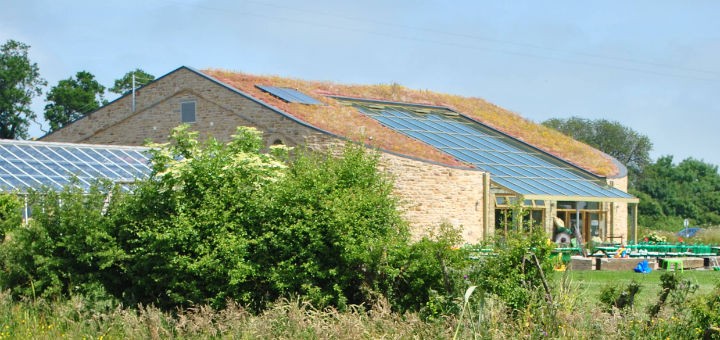 Cross Lanes Organic Farm Shop and Cafe, near Barnard Castle, combines passive solar design with the thoughtful use, and reuse, of materials, integrating low and zero carbon technologies with vernacular building traditions.
Peter Coverdale showed me around Cross Lanes and explained the holistic approach he's taken since he started the project ten years ago. Peter and Sue Coverdale, who also run a local stone masonry business, bought the Cross Lanes site as a derelict pig and poultry farm, and set about transforming it into an environment-friendly farmshop, cafe and horticulture centre. They opened their doors to the public in October 2011.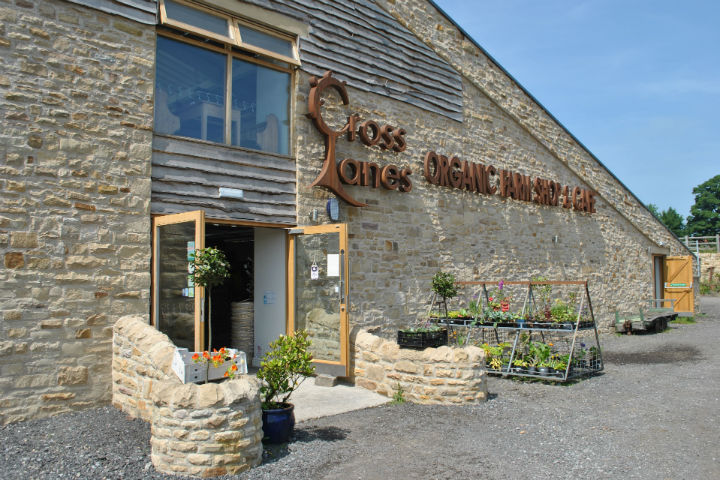 The design was conceived, 'on the back of a fag packet', says Peter, which plays down the hard work that has gone into the building. He's always been interested in passive solar design, and original ideas for the project included a Trombe Wall. The combination of plants, exposed brick, daylight and views makes the cafe space a pleasure to sit in. Instead, a large glazed atrium space in the middle of the building allows natural light to flood the cafe area, and excess heat is soaked up by the thermal mass of the exposed polished concrete floor and reclaimed brick walls. The combination of plants, exposed brick, daylight and views makes the cafe space a pleasure to sit in. 'A building has to be enjoyed,' insists Peter.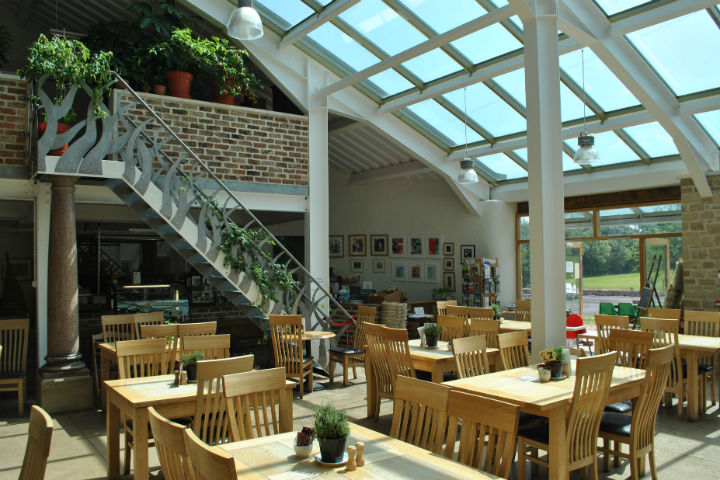 Externally, the expansive turf roof on the North elevation, is grazed by three resident sheep. On the South, the roofing changes to sedums and wildflowers to encourage bees. The exterior walls are built from waste quarry stone which was dressed on site and bedded in lime mortar. 'A building is a living, breathing thing,' says Peter, referring to the way a building should settle into its landscape. The Coverdales burnt their own lime for the mortar, and lime was also used to the plaster over the straw bale insulation internally. Alongside the stone are areas of green oak cladding and Corten steel, both of which are ageing gracefully. 'A building is a living, breathing thing,' says Peter, referring to the way a building should settle into its landscape. He's an advocate for vernacular building techniques, and this is expressed throughout the project, despite its contemporary appearance.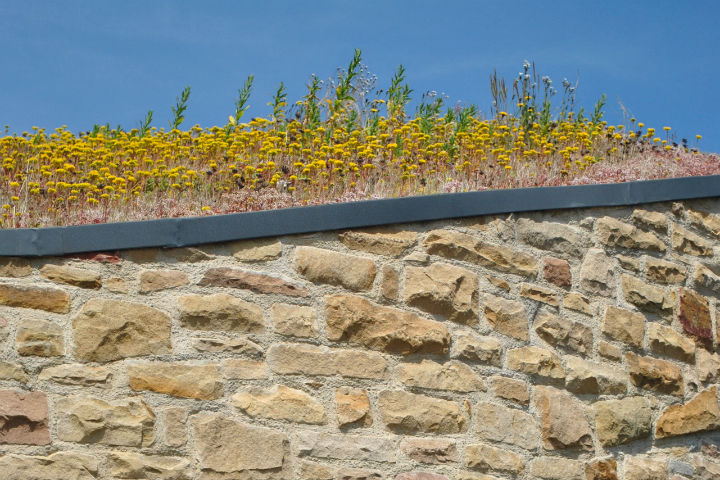 This use of low-impact, reclaimed and recycled materials is a common theme at Cross Lanes. Customers won't miss the shelving made from old tractor tyres, or the steel fire escape stair mounted on a marble column, both rescued from demolition sites. 'It's not a scrapyard,' Peter assures me, 'but I wanted to demonstrate that rubbish can become something classy'. Less obvious are the toilet cubicles made from recycled plastic bottles, and the shelving system in the farm shop which was picked up when Woolworths in Barnard Castle closed down in the recession. Durability and recyclability were also considered. Peter chose steel rather than timber for the building's frame because of its simplicity, strength, and the fact that it will be readily recycled when the building reaches the end of its life.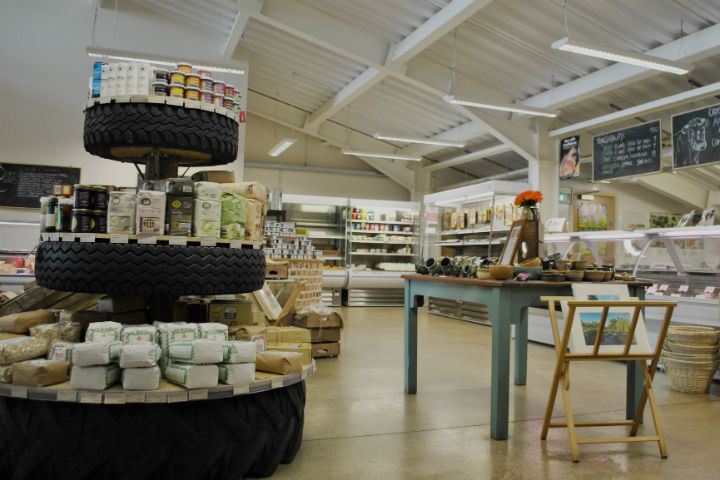 The project's location means that mains gas and drainage weren't an option. So space heating is provided by underfloor heating in the concrete slab linked to a two Daikin air source heat pumps. A third heat pump provides hot water in combination with a small solar thermal installation. LPG is used for cooking in the cafe alongside a brick oven, and waste oil is recycled into bio-diesel.Three years on, the compost is still building up, but it shouldn't be too long before it can be used in the glasshouses. There's a large PV array which powers an electric vehicle charging point, although the EV point doesn't get much use yet. Toilets are connected to a septic tank, with liquid effluent being treated in a reed bed. There's also a composting toilet in an outbuilding beneath an oversailing heather thatch roof. Three years on, the compost is still building up in the first chamber, but it shouldn't be too long before the compost can be used in the glasshouses.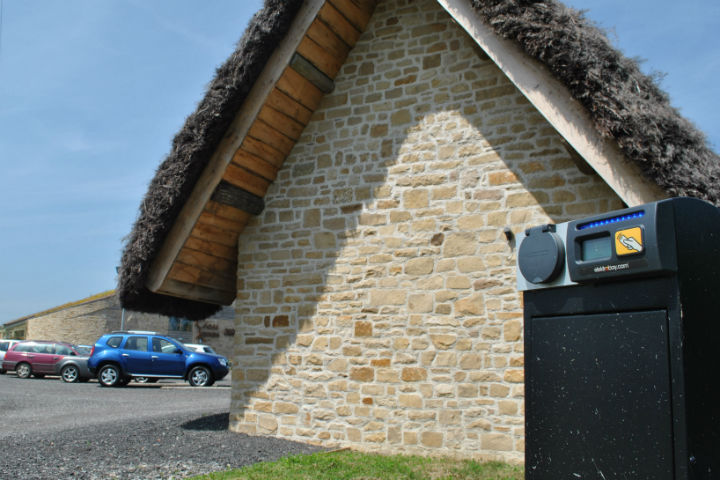 Those glasshouses are used to grow herbs and salads for the cafe. Continuing the theme of passive solar design, Peter has installed a subterranean heat store. Hot air is drawn from beneath the roof down into the ground using a low-energy fan linked to a network of buried land drains integrated between scrap concrete railway sleepers. When the temperatures in the glasshouses drops, the heat can be recycled, avoiding the need for frost protection. My last visit was on a day when there was snow lying outside, but lemons were ripening inside, and salads were growing well.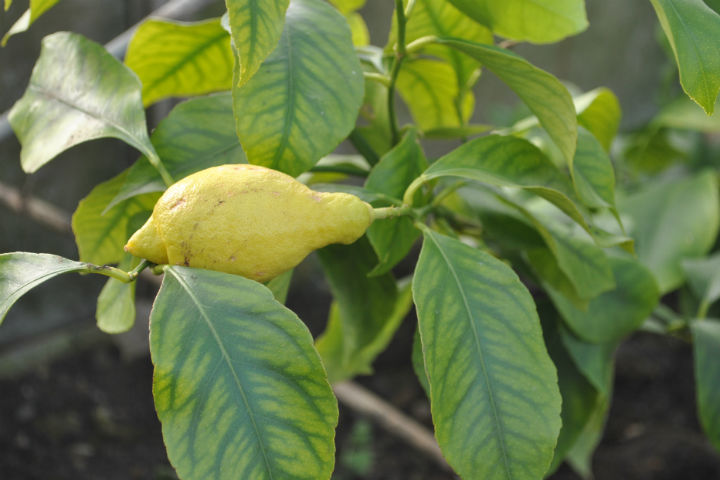 They didn't get everything right first time at Cross lanes, and Peter admits to learning as he goes along. They've recently added solar control film to the roof glazing to cut out excessive solar gain. The internal summer temperatures were bearable for customers, but played havoc with the farm shop's refrigeration. Similarly, extra filtration has had to be added to the rainwater harvesting system because toilet cisterns were clogging up. Sharing this knowledge, and his passion for sustainability, is important to him. The building's environmental features are explained on their website, and in leaflets available to customers at the tills. Information signboards are planned. The education offering is soon to be extended with a new classroom comprising a reused modular building which is being clad in straw bales on a foundation of earth rammed car tyres, a technique favoured by Garbage Warrior Michael Reynolds who I have written about recently.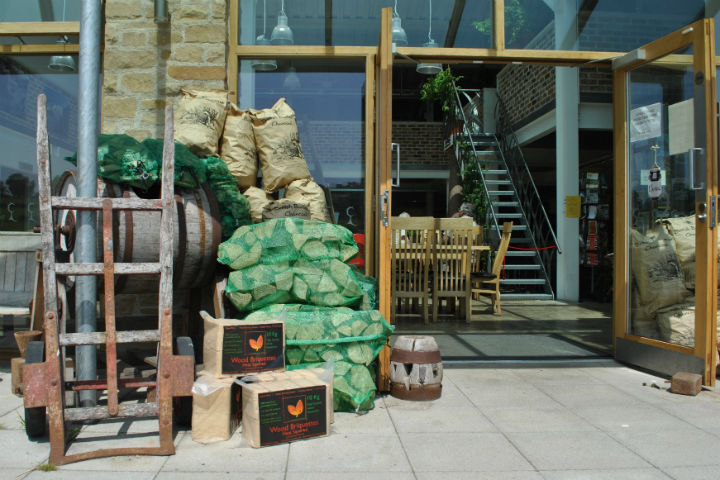 Peter's enthusiasm for the Cross Lanes is engaging, and whilst the farm shop and cafe have been up and running for over three years now, the strategy seems to be, 'lots done and lots more to do', as this environmental enterprise develops further.
---
Building completed October 2011
Floor area 560m2
Project Budget £1.5m, part funded by Rural Development Programme
Design by Peter Coverdale, with drafting by Chris fish of CMF Planning and Design
Steel Frame by S&A Fabrications.
Space heating with Daikin Air Source Heat Pumps
Hot water with Daikin Air Source Heat Pump, and solar thermal panels.
PV array, linked to EV charging point, provided by Tadea.
Composting WC by Natsol.